CBDfx is a leading company in the CBD industry. CBDfx strives to create innovative products that are made with natural ingredients and high-quality standards. They partnered with Simply Green to bring CBDfx products to the European market and offer the same high-quality products to new users, spreading CBDfx benefits around the world. And for us is a big prestige to be associated with such an innovative company and have the opportunity of growing together. In this blog post, you will find answers to the question "What is CBDfx" and you will find everything you need to know about the brand, from the origins of the brand to the current products you can buy.
The Origins
Ali Esmaili and Jameson Rodgers founded CBDfx in 2014 with the belief that everyone should have access to health benefits found from using cannabis. Since then, they've grown their company into one of America's fifth-largest privately held CBD firms employing more than 100 people across North America who are passionate about helping those users seeking alternative treatments to find relief without resorting back to old habits such as smoking cigarettes.
CBDfx is dedicated to delivering the best, purest, and most effective, and affordable CBD products. CBDfx goods are always organic, always creative, and always developed to provide you with a truly exceptional CBD experience from start to finish.
Dedicated to providing high-quality CBD Products
Quality is key to their gardens. They carefully select the best plants, which are then grown organically and without pesticides, so they can be 100% safe for human consumption- unlike other brands that use harmful chemical fertilizers on their crops.
After they have separated the "good" plants from their absolute best, these experts use a specialized CO2 extraction process to draw out highly-purified CBD. It's one of the cleanest methods around and also happens to be some of the most efficient energy consumption for this type of work that can get done in one go.
To ensure the highest quality and integrity of their products, Current Good Manufacturing Practice (CGMP) facilities are exclusively used for production. These rigorous standards have been set by medical professionals under supervision from other companies in the CBD industry.
Each and every one of CBDfx products goes through rigorous testing to ensure that they meet all standards before being sold. A QR code for each product on the market leads back to its corresponding lab report allowing anyone who purchases from CBDfx peace of mind, as well as transparency about where or how their item was produced.
CBD PRODUCT MARKET OVERVIEW
CBDfx is available in over 21 countries around the world, our objective in Simply Green it's to expand the market of CBDfx in Europe, offering our customers quality products. Some of their key domestic success retailers are CVS Pharmacy, KeHe, Wegmans, BED BATH & BEYOND, Urban Outfitters, and Gelson's, among many others.
CBDfx has been a pioneer in the market as one of the first companies to release quality CBD products. They have built up their reputation by offering transparent lab results for each item on sale and ensuring that they meet all standards before being sold.
CBDfx seized the opportunity to build and promote its brand at its finest moment, as skincare products were the quickest-growing sector in 2019 with a 1,783 percent increase. CBDfx has a wide range of skincare choices and goods for everyone.
CBDfx PRODUCTS
Beauty & Skincare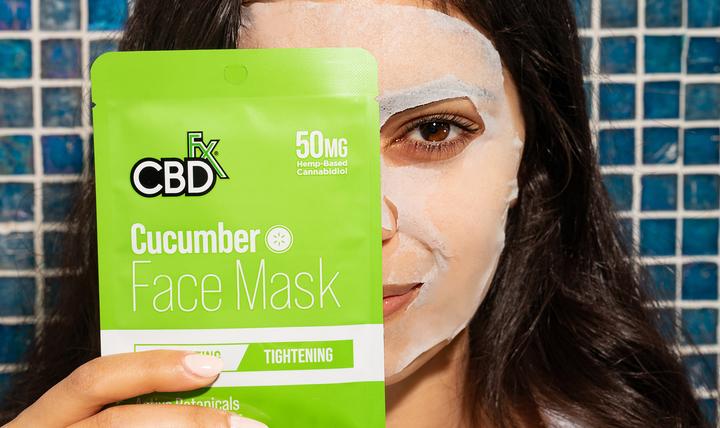 In 2019, had a 7% market share and gained a lot of traction as major merchants started to offer these goods. Face masks, serums, bath bombs, body lotions, and scrubs are all examples of skincare and beauty products that can be used topically. In a wellness plan, they frequently incorporate the use of botanicals, essential oils, and aromatherapy for relaxation and soothing.
Face Masks
CBDfx Face Masks are a luxurious blend of organically grown hemp with potent active botanicals that hydrate, tone, comfort, and purify irritated and tired skin. Spa-quality components combined with 50mg hemp-based cannabinoids elevate any skincare routine to the next level! Always vegan, PETA certified and batch tested for guaranteed purity.
Bath Bombs
CBDfx Bath Bombs melt away the day's irritations with an aromatic combination of skin-softening botanicals. The Recharge Bath Bomb from CBDfx is an invigorating blend of CBD, which relieves stressed joints and muscles, as well as peppermint and arnica oils that relieve overworked muscles and joints. CBDfx Soothing Bath Bomb combines lavender essential oil with Hawaiian Black Salt to soothe and detoxify the skin. To calm and purify the skin, there are no dyes or stains!
Foot masks
Sometimes, the best way to soothe tired and dry skin is by slathering on some lotion. But what if you have feet that are really suffering from it? Dry Feet Foot Masks are the solution. Made with CBD-infused coconut oil and sweet almond oils infused into cotton fabric strips which quickly absorb moisture when slipped over each of your toes or heels for instant relief. These foot masks will fit any size foot thanks due their universal design scheme.
Topicals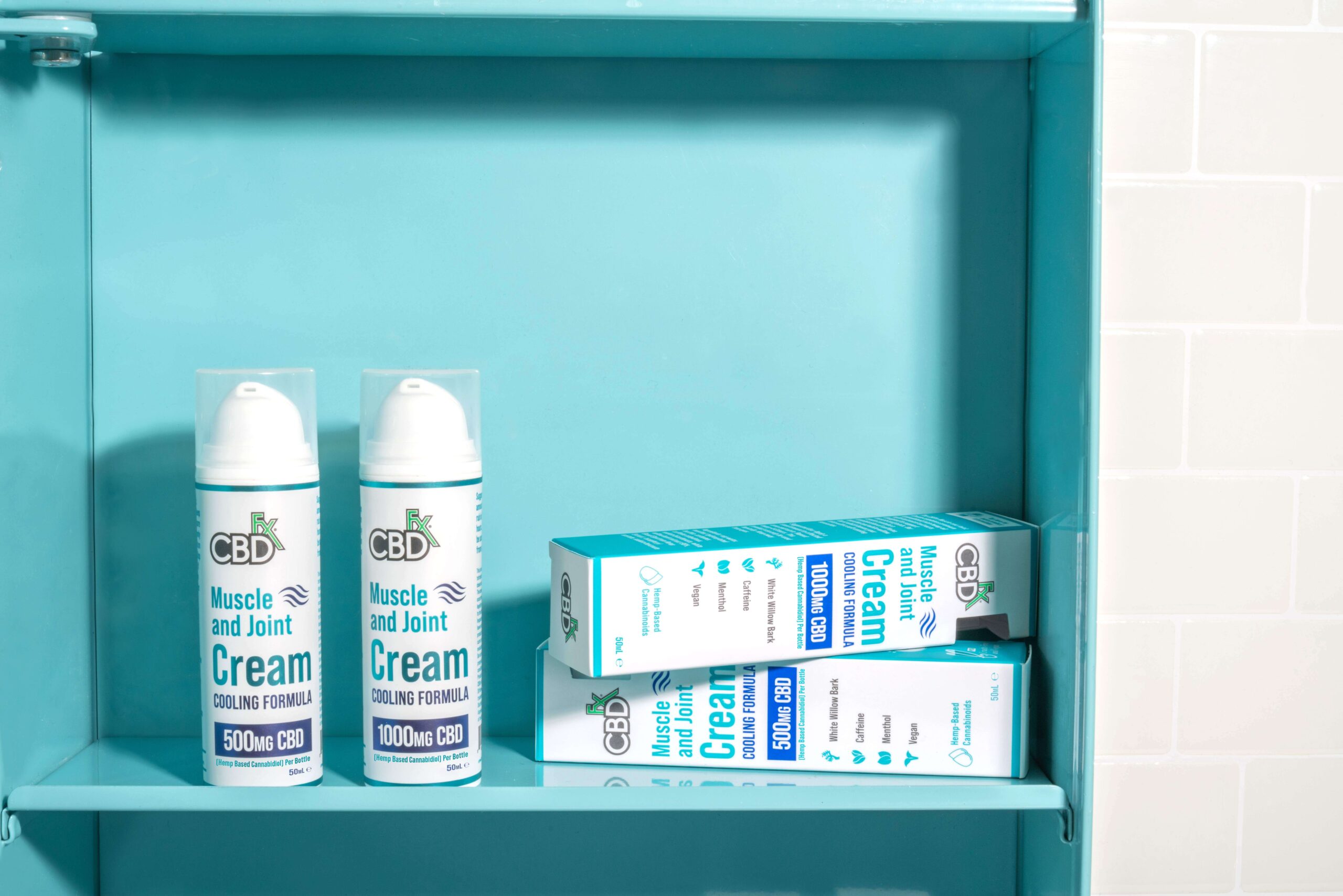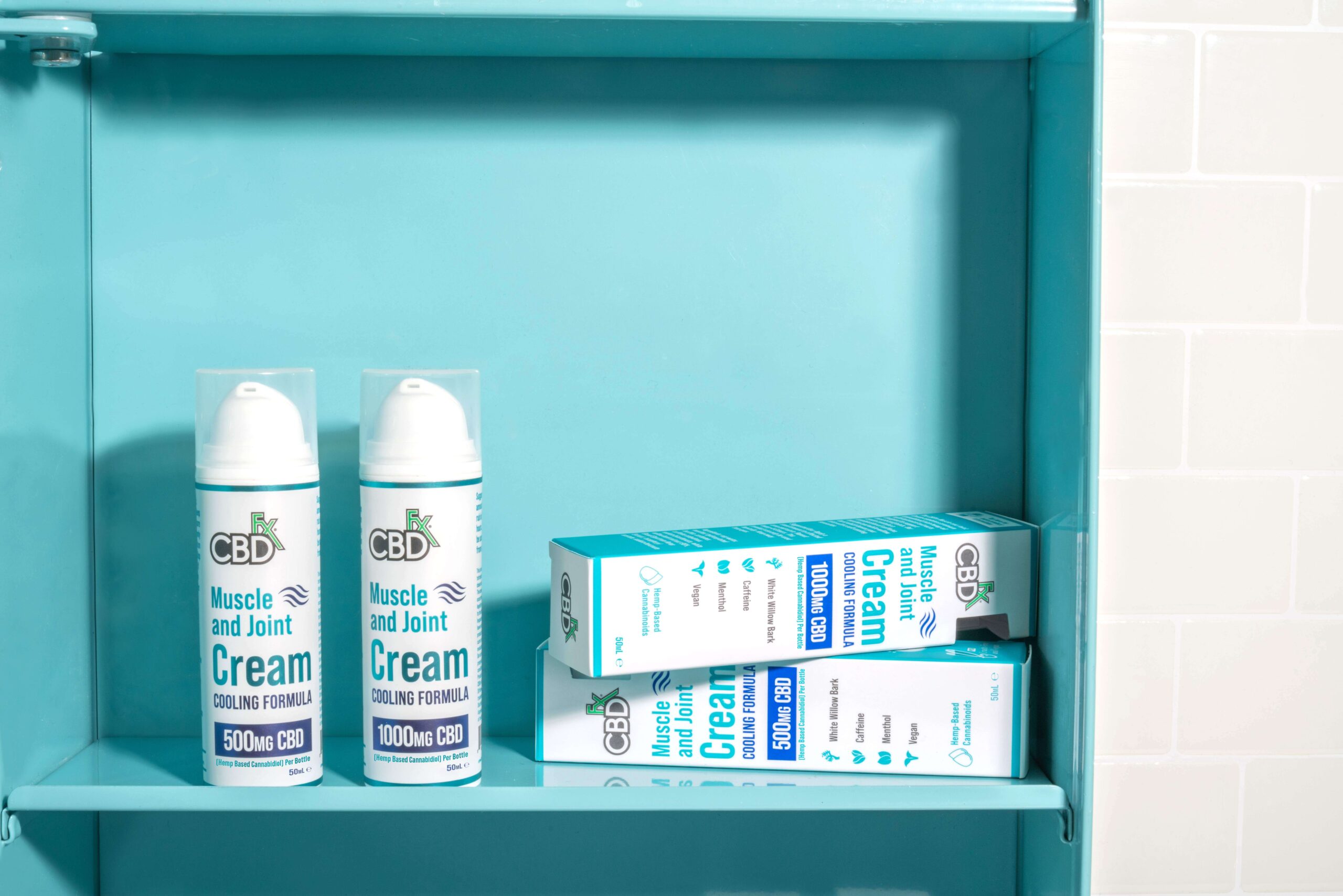 With a 17% share of the market in 2019, as the skincare products, these products are experimenting an exponential growth thanks to the retailers.
Tinctures and edibles, either because of their price or due to a lack of understanding of how to use them, are frequently frightening for newcomers. Topicals appeal to clients looking for localized pain alleviation from chronic pain, inflammation, or tension.
Muscle & Joint Creams
CBDfx Muscle and Joint Cream Cooling Formula contains premium cannabinoid-rich hemp oil, botanical extracts, and menthol to help with muscle and joint comfort. CBDfx lotion is made up of caffeine, menthol, and white willow bark extract, leaving your skin cool and smooth.
Bottles of 500 and 1000 mg of CBD are available.
Caffeine, for example, is a powerful anti-inflammatory botanical extract that can reduce the severity of swelling and pain.
Terpenes improve the absorption of nutrients and active chemicals, such as CBD, through the skin.
Menthol provides a cooling sensation and has pain-relieving properties.
Botanical extracts are known to help with minor muscular and joint aches and pains.
Not tested on animals; cruelty-free. Vegan and 100%. organically grown, non-GMO hemp
CBD Mini Balms
CBDfx Mini Balms are a powerful combination of organically grown hemp and potent botanicals that help to hydrate, soothe, and relax sore muscles.
Whether you're relaxing in the luxury of CBDfx shea butter and essential oils like lavender, avocado, and chamomile with Calming Mini Balm; delighting in the heating effect of camphor oil combined with peppermint and wintergreen oils with CBDfx Muscle Mini Balm; or indulging in the skin-softening power of shea butter combined with chamomile, lavender, wild orange, and Evening Primrose oils with CBDfx Ultra-Moisturizing Mini Balm; each contains 250mg hemp-derived cannabinoids and is always vegan, PETA certified.
Balm Sticks
CBDfx Balm Sticks are a potent combination of organically grown hemp and powerful botanicals, including peppermint, lavender, lemongrass, grapefruit seed extracts, blackberry stem extract. Available in an easy-to-use roll-on stick with 750mg strength.
CBD products & Edibles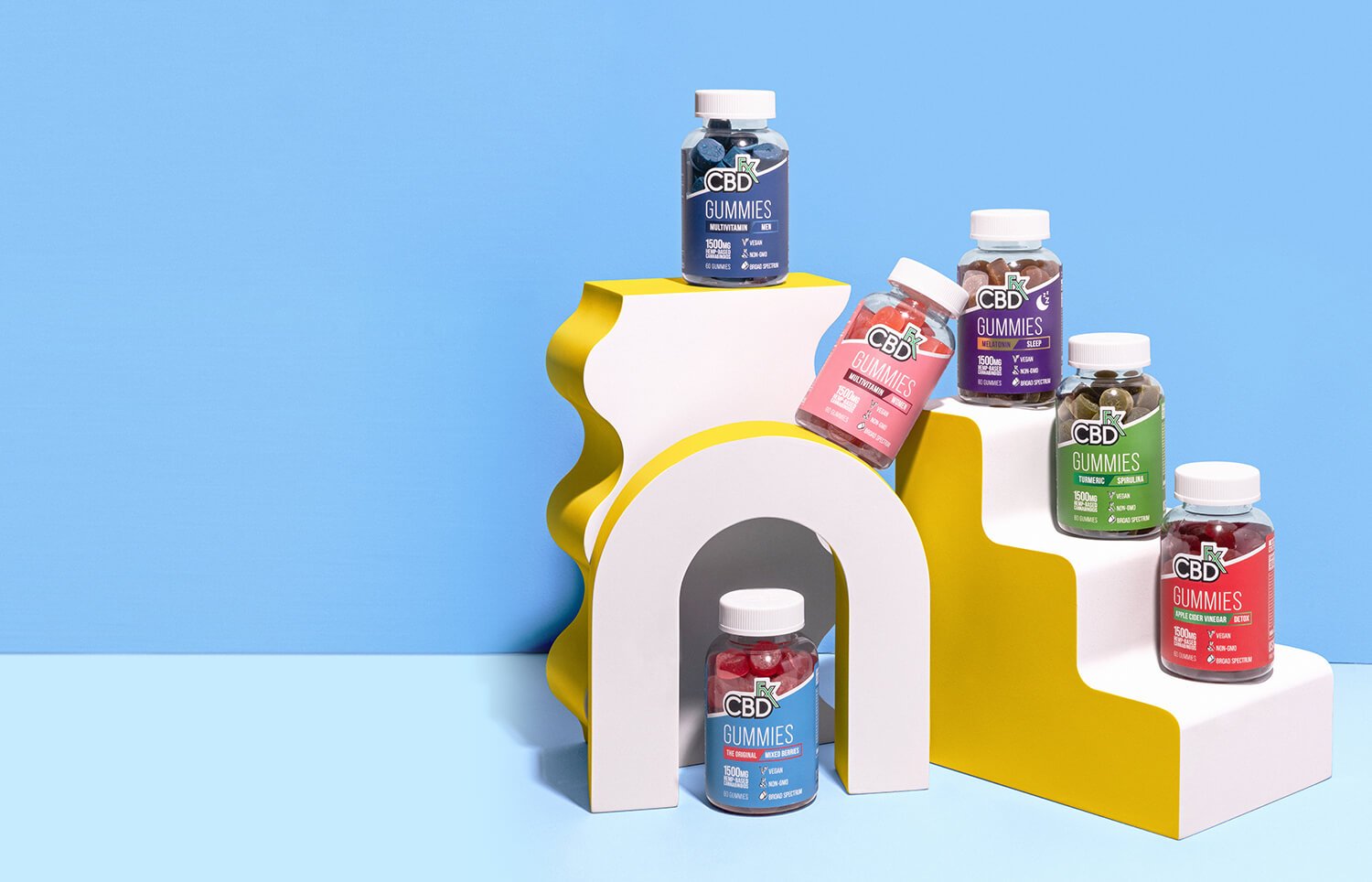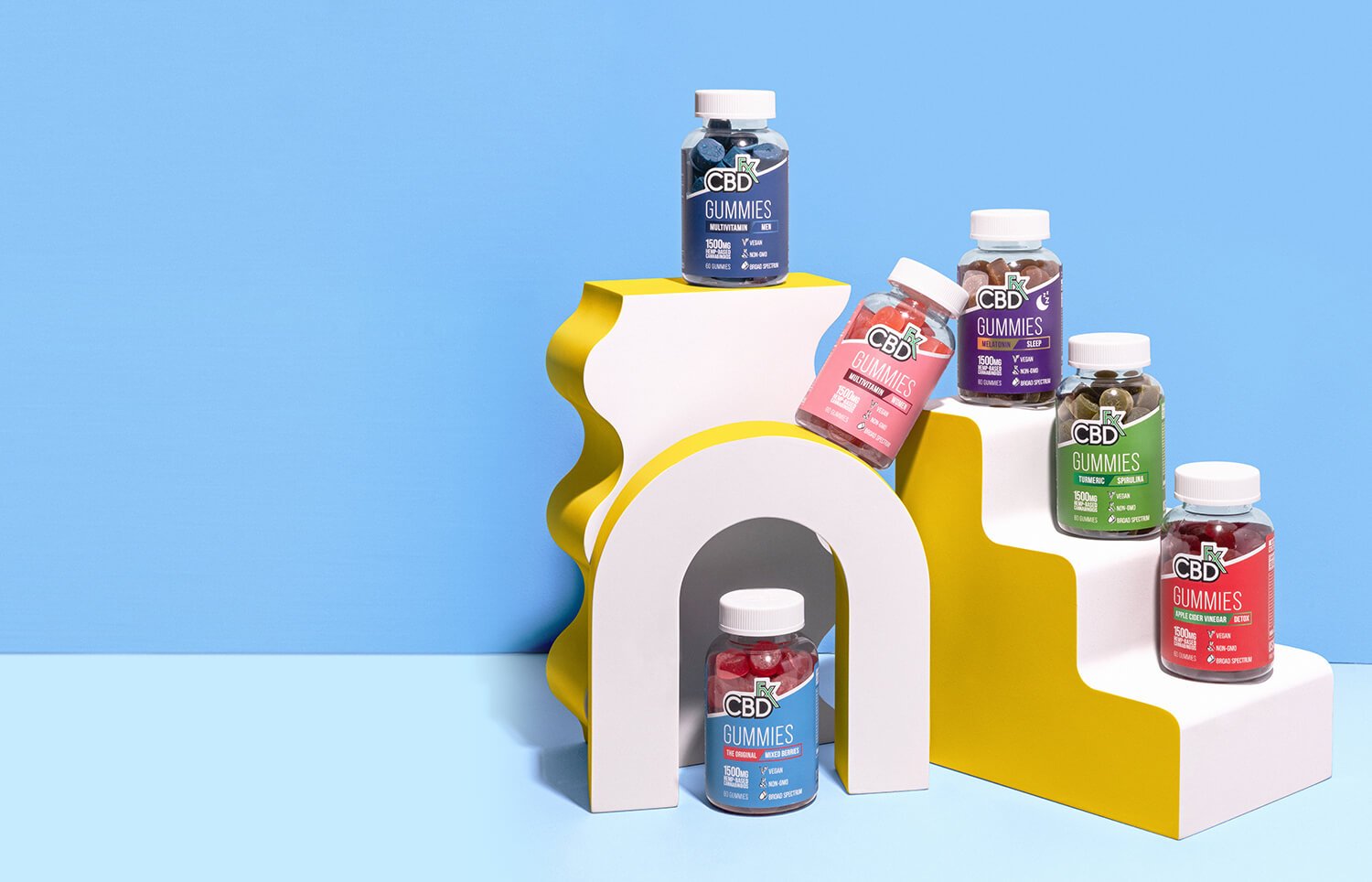 This category is composed of tinctures, capsules, and gummies. Tinctures dominated the market in 2019.
Tinctures are popular among a wide and varied audience, with usage concentrated among Baby Boomers and Generation X, according to HempGrower. Tincture use is about equally divided between men and women. Although tinctures– like other CBD products – are commonly used to treat anxiety and chronic pain, they appeal particularly to people suffering from insomnia (almost 27% of tincture users).
Soft Gel
CBDfx Soft Gels are one of CBDfx's most popular and longest-lasting products, with over 500 five-star reviews on the company's website. These all-natural pills contain 25 milligrams each of full-spectrum, unique, solvent-free CO2 extracted hemp oil. Simple to consume, very popular, and batch tested for the certainty of quality.
Morning Capsules
The CBDfx Morning Capsules, which include 900mg of CBD, provide you with the health benefits of CBD, as well as CBG and other minor cannabinoids, in an energizing combination of caffeine, curcumin, L-tyrosine, vitamins, and minerals. PETA verified and manufactured from high-quality organically grown broad-spectrum hemp oil that is batch tested for purity.
Wellness Tinctures
The CBDfx Wellness 2:1 CBD + CBG Tinctures, available now, include solvent-free CO2 extracted hemp oil with a high 2:1 CBD to CBG ratio. It includes Curcumin, CoenzymeQ10, and a proprietary combination of 18 distinct terpenes designed to improve absorption of minerals and nutrients while also increasing the entourage effect.
Potency range: 500, 1000, 2000, and 4000 mg of CBD
There are many other cannabinoids in Hemp Oil that help to improve sleep, reduce pain, and boost your mood. CBD is only one of them; the rest include CBG, CBC, and CBD-V. There are also minor cannabinoids like CBG, CBC, and CBD-V in addition to CBD.
Antioxidants such as curcumin and coenzyme Q10 are effective.
The tincture is also enhanced with a special myrcene-rich terpene blend to assist the tincture's cannabinoids and other minerals and nutrients are absorbed.
This means that the solvent-free CO2 extraction of pure single pass results in a safer and cleaner product than traditional methods.
Gummies
CBDfx Gummies are one of the CBDfx most popular and best-selling items, with over 1000 five-star reviews on their website. Gummies are well known for their individual servings that may be easily consumed and the layered functionality that offers a variety of wellness advantages. CBDfx gummies appeal to people of all ages, from apple cider vinegar to biotin to spirulina to melatonin.
CBD Vape Pens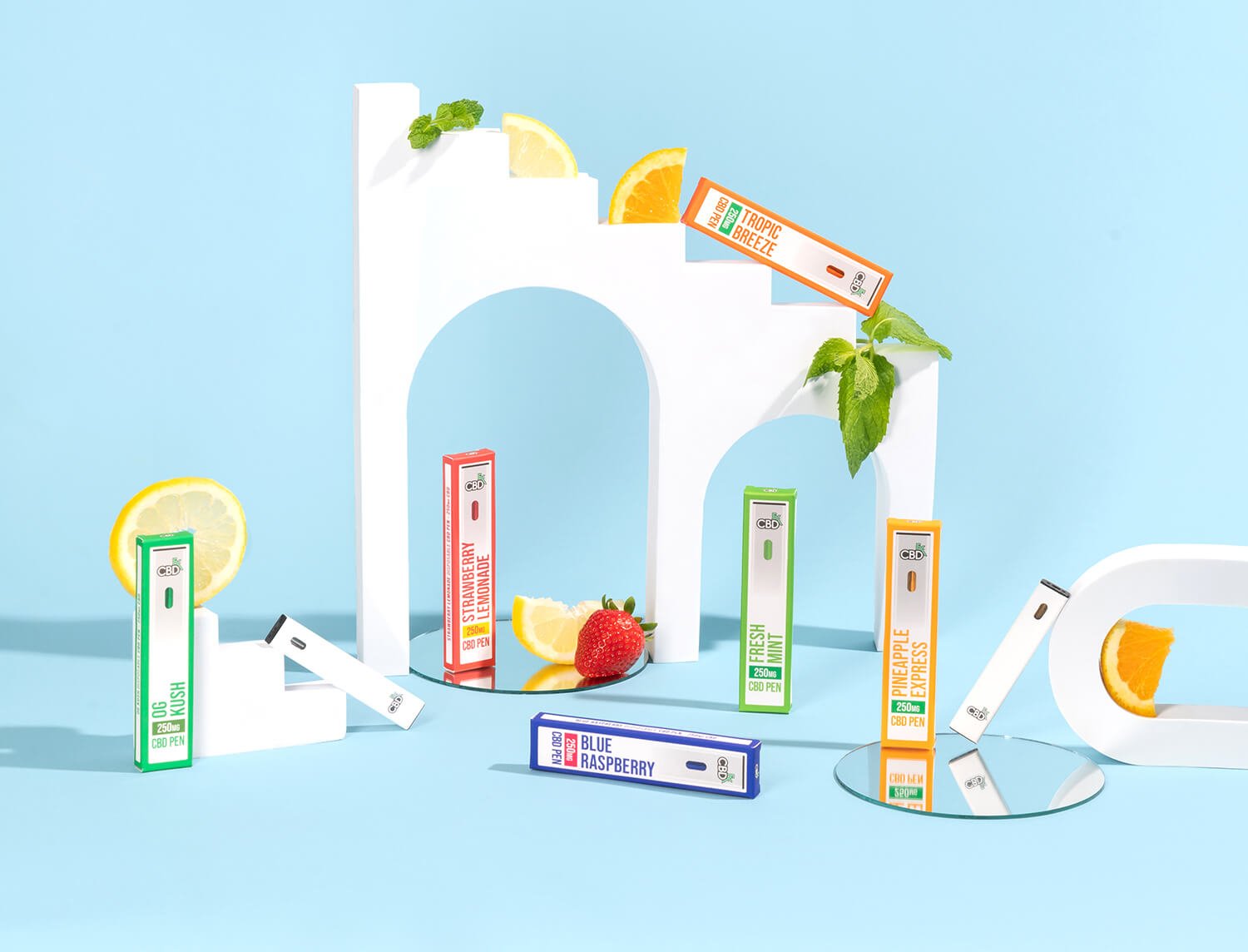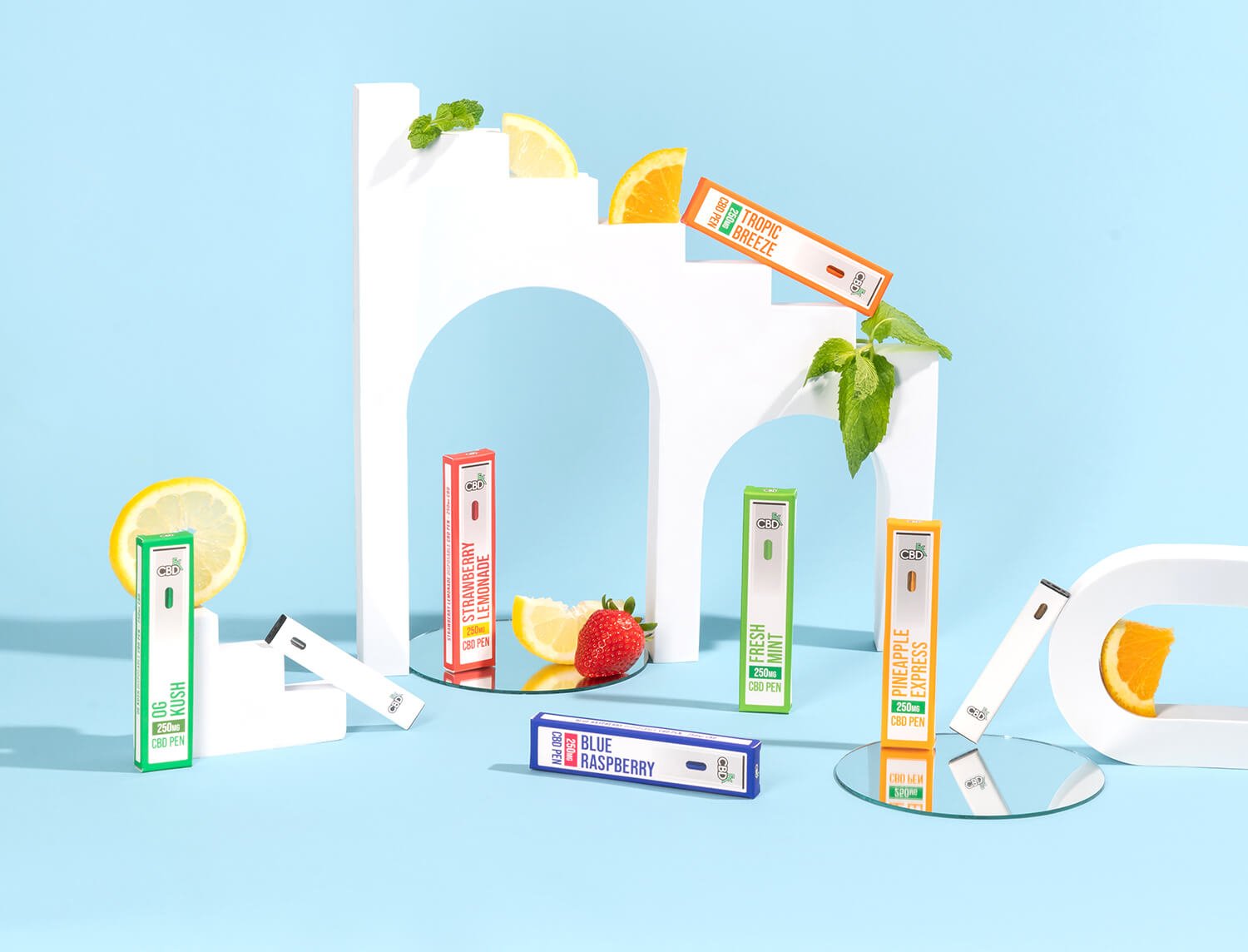 Ever since CBD exploded onto the market and became mainstream, many people have switched to vaping for its enjoyable ritualized form of consumption. Vape juices are crafted exceptionally well with flavors that deliver on taste buds as no other product can; all it takes is one vape session for them to be hooked! Additionally, because vapes allow such quick absorption into your bloodstream compared with eating an edible means healthier and fastest effects.
The CBDfx vape pen gives your customers the chill they want with quick-hitting impact, thanks to 250mg of calming cannabidiol and approximately 400 puffs per fill.
CBDfx is a leader in the hemp CBD industry, and their pens are some of the best quality ones on the market. They use CO2 extraction for purity when making vape juice too! With 6 delicious flavors including Blue Raspberry, Fresh Mint, Strawberry Lemon, Pineapple Express, OG Kush, and Tropic Breeze. Discrete and easy-to-carry, CBDfx vape pens are disposable. No need to charge!
Feel the Difference
Know you know what is CBDfx and all the benefits of the brand. CBD products are becoming more and more popular. Whether you're looking to use it for physical pain, mental health, or just as a natural supplement, there's no doubt that the market is only going to continue growing. With so many brands on the market though, how can you know which ones will offer quality products? Well, luckily we have an answer! we care about your needs. That means not only providing you high-quality CBD-infused products but also having transparent manufacturing practices with lab testing results.

Subscribe & Stay Updated
Get notified about our new products, promotions, events and articles from the cannabis industry!

Weekly New Products Notifications

Promocodes & Discounts

Exclusive Deals Through the Year

News & Lifestyle from Cannabis Industry
[mc4wp_form id="27247″]