Founded in 2016 as a subsidiary of Smoore, CCELL has quickly grown to be a technology brand and global innovator in the portable vaporizer space. This innovation is not just in terms of design but also the technology behind it. They were the pioneers in introducing the first ceramic heating element in the industry, a game-changer that set new standards for vapor quality and efficiency.
CCELL products are becoming the go-to for retailers and shop owners alike. Their classic M6T and TH2 cartridges have been so successful that they have sold over 500 million units to date. Given the rising demand for high-quality vaporizing solutions in Europe, the popularity of Wholesale CCELL products is understandable.
In 2022, CCELL took yet another giant leap by launching the CCELL EVO. which features next-generation ceramic heating technology. The EVO has been welcomed as a promising advancement that will set a new benchmark for vaporizers across the globe.
Today, CCELL is trusted by over 2,000 brands globally, including industry leaders like GTI, Curaleaf, Cresco, Raw Garden, and many more. This isn't just a testament to their commitment to quality and innovation, but also a solid reason for retailers, especially those operating in Europe, to consider Wholesale CCELL as a serious inventory option.
If you're looking to stay ahead in the rapidly evolving cannabis market, adding CCELL products to your inventory is an intelligent move. Contact Simply Green Trade to learn more about how you can incorporate CCELL's innovative solutions into your retail or business.
Why CCELL Dominates: The Engineering Behind Their Leading Technology
When it comes to engineering and innovation, CCELL stands head and shoulders above the competition. Their relentless research into heating technology culminated in the recent launch of CCELL EVO, a next-generation heating solution that elevates the vaping experience to unparalleled heights.
Since its inception in 2016, CCELL has been a groundbreaker, becoming the first company to introduce a ceramic heating core. This wasn't just an advancement; it was a revolution that solved various challenges consumers had grappled with, such as burnt oil, limited vapor production, inconsistent performance, and leaks.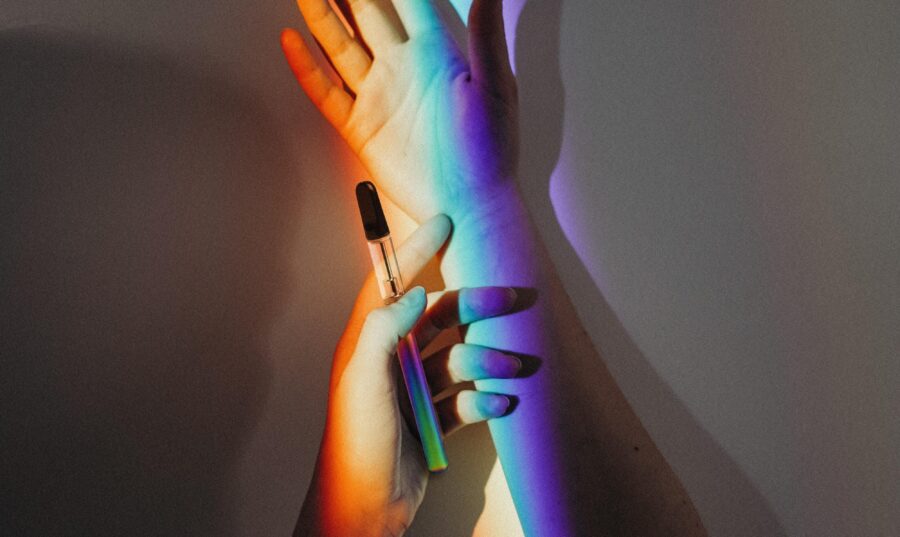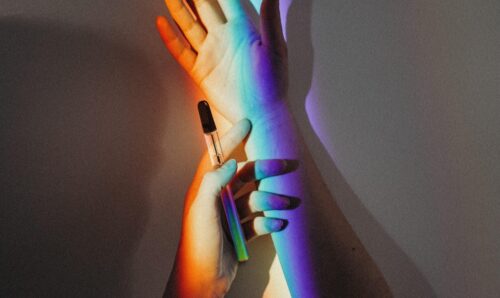 The development and unveiling of CCELL EVO in 2022 marked a watershed moment for the vaping industry. Backed by research centers in the U.S. and across the globe, CCELL EVO brings:
Enhanced taste: 34% more flavor clouds and terpene delivery.
Larger clouds: 50% larger and smoother clouds of vapor.
Maximum consistency: Advanced oxidation-resistant coil treatment, ensuring 20% higher product consistency.
Eco-friendly solution: Aqueous system casting that leads to 35% less greenhouse gas emissions.
Ultimate safety: 57% reduction of harmful byproducts like aldehydes and ketones.
Moreover, CCELL EVO cartridges and disposables or "all in one" are uniquely compatible with High Terpene Extracts (HTE) and live resin, ensuring highly efficient and even heat distribution, thereby maximizing the efficacy of the extract.
CCELL Cartridges: Setting the Gold Standard for Quality & Reliability
Within the ever-evolving cannabis market, CCELL Cartridges consistently set the benchmark for quality and reliability. Offering a diverse range of materials and cartridge types, CCELL provides tailored solutions for every vaping need.
Below is a quick rundown of the types of cartridges you can avail through Wholesale CCELL Cartridges in Simply Green :
Wholesale M6T: Features BPA-free thermoplastic housing, perfect for those concerned about plastic safety.
Wholesale TH2: Comes with Borosilicate glass housing, ensuring superior durability and reduced chemical leaching.
Wholesale Kera: This full ceramic cartridge comes housed in Borosilicate glass, providing a robust and chemically stable vaping experience.
Wholesale Zico: Boasts food-grade plastic housing and a press-fit bottom fill design.
Whether it's durability, compatibility, or ease-of-use, CCELL cartridges offer something for every retailer and their discerning customers.
If you're a retailer in the European market expanding your range to include these Wholesale Cartridges is a wise business move.[/vc_column_text][/vc_column][/vc_row]
CCELL Pods: The Perfect Blend of Innovation and User Experience
Stepping into the future of vaping, CCELL Pods offer an unparalleled blend of technological innovation and user-centric design. These pods are more than just a vaping accessory; they represent a revolutionary stride in the cannabis industry.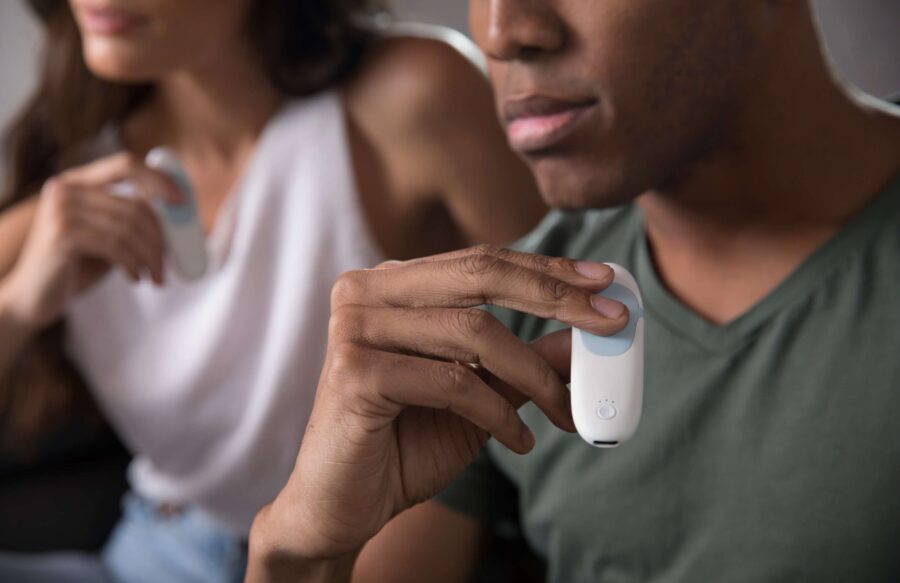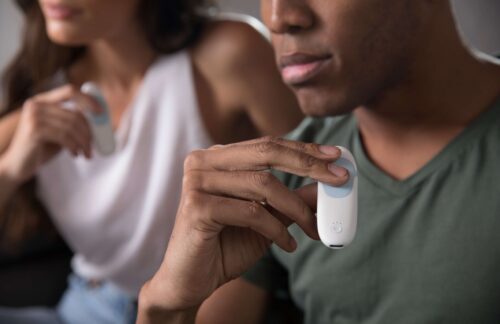 Why are CCELL Pods so transformative? Here's a breakdown:
Constant Power Output: Unlike traditional vaping systems, CCELL Pods provide a stable power output, ensuring a consistent vaping experience.
Consistent Vapor Production: These pods guarantee smooth and consistent vapor, enriching the user experience.
Pocketable and Ergonomic Design: CCELL Pods are designed with user comfort in mind, fitting easily into pockets and sitting comfortably in hand.
Easy Drop-In Magnetic Connection: Say goodbye to cumbersome setups; the magnetic connection allows for hassle-free pod placement.
Additionally, the pod system is poised to replace disposables or "all in one vaporizers", especially as environmental regulations tighten and disposables face the risk of being banned. The reusable nature of CCELL Pods offers a greener alternative without compromising on quality.
Ready to revolutionize your product range? Dive into the future with CCELL POD SYSTEM and take your business to the next level.
Power Up with CCELL Batteries: The Unsung Heroes of Lasting Sessions
In the realm of cannabis vaping, the limelight often shines on cartridges and pods, leaving batteries—the backbone of any vaping device—lurking in the shadows. CCELL Batteries are the unsung heroes that power those satisfying, long-lasting vaping sessions. But what sets them apart in a saturated market?
CCELL Batteries are not just any batteries; they are the epitome of innovation and safety, transcending standard industry benchmarks. With features like:
Variable Voltage Settings: Customize your vaping experience by adjusting the voltage for different flavors and potencies.
Preheat Function: A preheating feature that prevents cartridge clogs, guaranteeing a smoother experience.
Power Lock: An added layer of safety to prevent accidental discharges.
Airflow Adjustability: Control vapor temperature and potency with a simple adjustment.
Battery Status LED Indication: Always know when your battery is running low, thanks to the intuitive LED indicator.
But it's not just about functionality; CCELL Batteries also come in a range of captivating designs and colors, adding a flair of style to your vaping experience.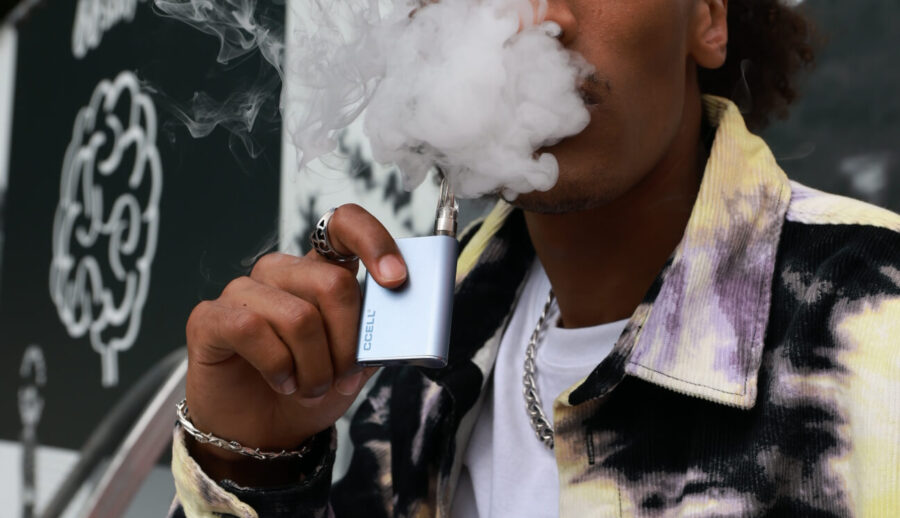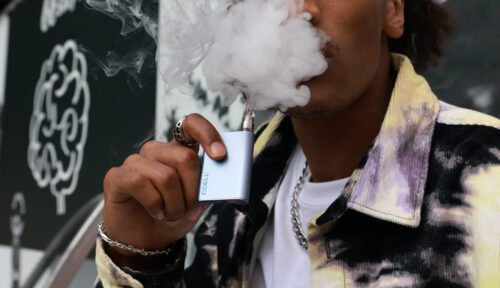 With a focus on key European markets carrying Wholesale CCELL Batteries and 510 Batteries Wholesale is an absolute must for retailers who want to offer a complete and premium vaping experience to their customers.
CCELL Disposables / "All in One": Ready, Set, Vape – No Hassle, Just Quality
In the fast-paced world of cannabis consumption, disposables have carved out a distinct niche. However, not all disposables are created equal, and CCELL Disposables or All in One Vaporisers are a testament to that. Revolutionizing the market, they elevate the experience from a convenient alternative to a premium choice.
At the core of CCELL's reputation for quality is the use of medical-grade 316L stainless steel materials in their All in One Vaporisers. This ensures not just a clean delivery of flavors but also maximum safety. With a food-grade mouthpiece to boot, you can rest assured that what you're inhaling is as pure as it gets.
The user experience with CCELL Disposables is as intuitive as it is satisfying. Inhale activation means you can get started right away—no buttons, no settings, just inhale and go. Add to that dual air vents for a clog-free experience, and you've got a product designed for your ultimate satisfaction.
CCELL All in One Vaporizers aren't just a one-size-fits-all solution. They offer various oil capacity options, ranging from 0.3ml to a generous 2ml. Even more astonishing is the inclusion of a rechargeable battery, a feature uncommon in the disposable market, ensuring a long-lasting experience.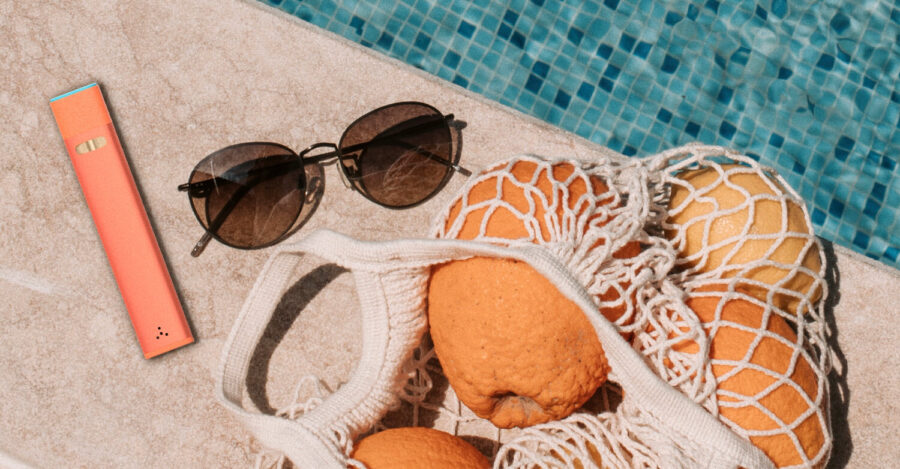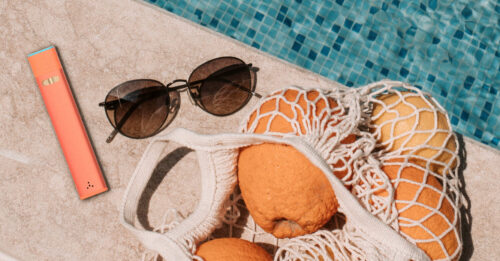 Compact yet durable, the design of CCELL Disposables allows for maximum discretion without compromising on quality or safety.
Particularly appealing to European markets, Wholesale Disposables are now considered must-haves for retailers who aim to offer only the best to their customers.
Global Recognition: Why CCELL is the World's Preferred Vaping Choice
In a sector as competitive as cannabis vaping, it takes a remarkable blend of quality, innovation, and consumer trust to stand out. CCELL has not only stood out but has also been globally recognized as a vaping leader. This is not a self-proclaimed status but one affirmed by multiple awards and glowing reviews from credible industry platforms.
When it comes to accolades, CCELL is no stranger to the limelight. The brand has received a series of awards from esteemed industry institutes, a nod to the exceptional products it offers. For example, CCELL was honored with the Favorite Vaporizer award at the O' Cannabiz Industry Awards and clinched the Best CBD Device title at the World CBD Awards.
The brand's excellence is also consistently highlighted in reviews. Publications such as High Times, Weedmaps, and Herbs have all published highly favorable reviews about CCELL's products. These reviews reflect not just the quality of the products but also their groundbreaking innovations, creating a buzz that resonates across the cannabis community.
The Future of Vaping: Where CCELL Fits in Tomorrow's Cannabis Market
As the cannabis market continues to evolve, adaptability and forward-thinking are more crucial than ever. CCELL has consistently been at the forefront of innovation, and it's evident that the company has its sights set firmly on the future. Here's a glimpse into where CCELL fits in tomorrow's cannabis landscape.
CCELL's research and development are second to none. Aiding their technological advancements is an ongoing R&D initiative focusing on vaporization and heating technology. This proactive approach ensures that CCELL is not just meeting the market's current needs but is also geared towards meeting future demands.
One of the key pillars of CCELL's future strategy is product innovation. This is a multi-pronged approach that combines cutting-edge R&D with keen insights into market trends and user needs. By marrying technology with consumer demands, CCELL assures a constant stream of products that are both innovative and functional.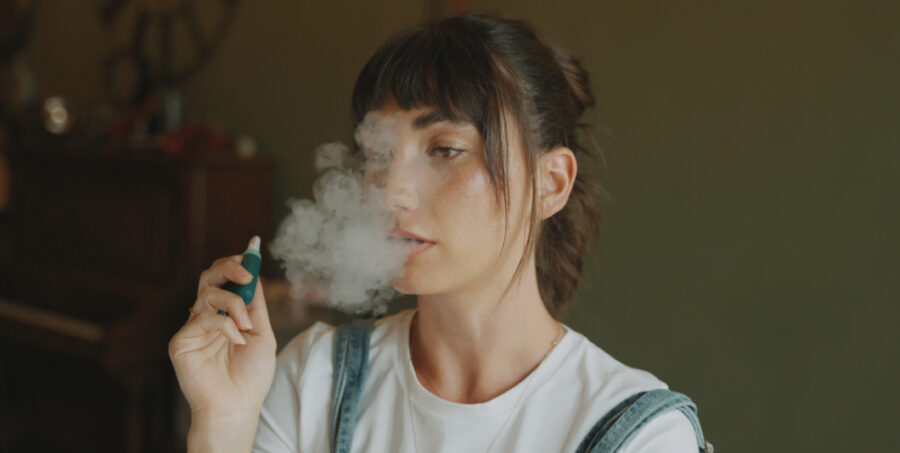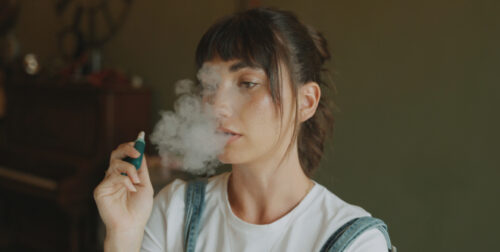 Quality is not a one-off trait but a continuous endeavor. CCELL's quality control systems are designed to maintain the highest standards, ensuring that every product that leaves their facility is flawless. It's this unwavering commitment to quality and consistency that will continue to set CCELL apart in an increasingly crowded marketplace.
In addition to its global reach, CCELL is focusing on localized service to further fuel the success of its clients' businesses, especially in key European markets like Spain, France, Italy, and Germany. The company understands that different markets have unique needs and challenges, and they are committed to offering tailored solutions.
Investing in Excellence: Why Every Retailer Should Consider CCELL
In an industry teeming with options, making the right choice for your business can be a daunting task. However, CCELL makes that decision easier through its unwavering commitment to excellence in every facet—be it quality, innovation, or consumer satisfaction.
CCELL isn't just another name in the vaping industry; it's a trusted brand that has garnered the partnership of over 2,000 global brands across the US, Canada, Europe, and beyond. These partnerships stand as testimonials to CCELL's credibility and reliability.
The company's industry recognition speaks volumes about its quality and ingenuity. From the World CBD Awards to multiple High Times Cannabis Cups and the Dope Cup, CCELL has an impressive list of accolades that underscores its mastery in the field.
When it comes to quality, CCELL is in a league of its own. As a GMP-certified company with multiple ISO certifications, CCELL assures products that not only meet but exceed compliance standards like CE, FCC, and RoHS. This translates to unparalleled safety and peace of mind for both your business and your consumers.
If you are a retailer aiming for the zenith in product quality, customer satisfaction, and market credibility, then the decision is simple. Choose CCELL. Wholesale CCELL options are available at Simply Green, the leading wholesale platform serving all of Europe. Make the investment that promises excellence.
Subscribe now for exclusive updates and offers!