Who is WEEDNESS in the CBD Ecosystem?
Borislav Valchanov, the visionary behind the WEEDNESS CBD brand, serves as the Chief Executive Officer and is the cornerstone of the company's success.
WEEDNESS CBD has maintained a dominant presence in the lucrative medicinal cannabis sector for over 5 years.
The Origins of WEEDNESS CBD
Back in 2017, during one of his trips, the founder stumbled upon a small CBD shop in a Swiss town. Intrigued and eager to learn more, he entered the store and received a warm explanation about CBD's beneficial properties, emphasizing its non-psychoactive effects.
From that moment, Borislav committed himself to deepen his understanding of this cannabinoid. He turned to various sources in the United States, like blogs and informational websites, because back then, the legality of CBD in Europe, particularly in his residence country Spain, was still in its infancy.
Gradually, Borislav gathered the necessary knowledge and researched CBD's benefits on a deeper level. Due to its controversial nature, CBD generated interest and raised questions among his circle of friends. For many of them, the word "cannabinoid" was closely associated with "drugs," an understandable misconception given society's general lack of information and stigmatization.
Over time, the brand's concept evolved significantly. Borislav networked and collaborated with industry experts who had a more profound understanding and experience in the CBD world. He gained insights from individuals who had visited places like California, Switzerland, and the Czech Republic, where cannabis culture was far more developed.

The Turning Point: A Pandemic and the Discovery of CBD
When COVID-19 burst onto the global scene in March 2020, it unleashed a tidal wave of uncertainty and change. As restrictions tightened, Weedness' founder found himself ensnared in an emotional labyrinth, grappling with anxiety and sleepless nights.
Pre-pandemic life had been active for many, including Borislav. The drastic shift from a dynamic lifestyle to being confined at home had an adverse impact on people's mental well-being. After two weeks of battling insomnia and tension, he reached the point of requiring medical attention.
The prescription he received for sleeping pills proved to be ineffective, heightening his sense of despair. It was at that juncture that a friend suggested trying CBD oil, advice that turned out to be a game-changer.
Although Borislav had already been involved with CBD products, he had never used them on a regular basis. Astonishingly, after trying a 10% CBD Oil sample he had at home, he noticed a gradual improvement in his sleep quality and a reduction in his anxiety.

The Genesis of WEEDNESS CBD: A Business with Real Impact
This moment of clarity led him to deeper introspection. He realised that if he, an expert in the field, hadn't fully tapped into the therapeutic potential of CBD, then there were likely many others in a similar situation.
This understanding was the catalyst for the creation of WEEDNESS CBD. The vision was simple yet impactful: to offer high-quality CBD products that genuinely make a difference in people's lives and to ensure they reach those who need them most.
And so, dear partners and entrepreneurs, began the thrilling journey of WEEDNESS CBD in the cannabis space!

Today's WEEDNESS CBD: Beyond the Product, a Vision
WEEDNESS CBD is no longer just a brand; it's a benchmark in the European cannabis scene. With a relentless focus on innovation, their team of specialists is never satisfied with the status quo. Day in, day out, they work in the lab, concocting pioneering formulas that turn into the high-quality products they are known for. From varying concentrations of cannabinoids to unique balances of terpenes and other active ingredients, each product line is designed to offer something special and unique.
At WEEDNESS CBD, sports is not just a passion; it's a mission. That's why a significant portion of their profits go towards supporting sporting initiatives. Weedness's belief is strong and clear: CBD and physical well-being are natural allies, each amplifying the benefits of the other to help people lead a more balanced and healthier lifestyle.

Honesty, Quality, and Commitment as the Pillars of Weedness
At the core of WEEDNESS CBD, honesty is not just a value; it's a promise. Their team strives to exceed quality expectations with every product they offer because for Weedness, "good" simply isn't good enough.
Their product range is meticulously crafted under the expert supervision, aimed at enhancing various dimensions of health and well-being. They are committed to impeccable, safe, and certified quality, ensuring products that are completely legal and THC-free.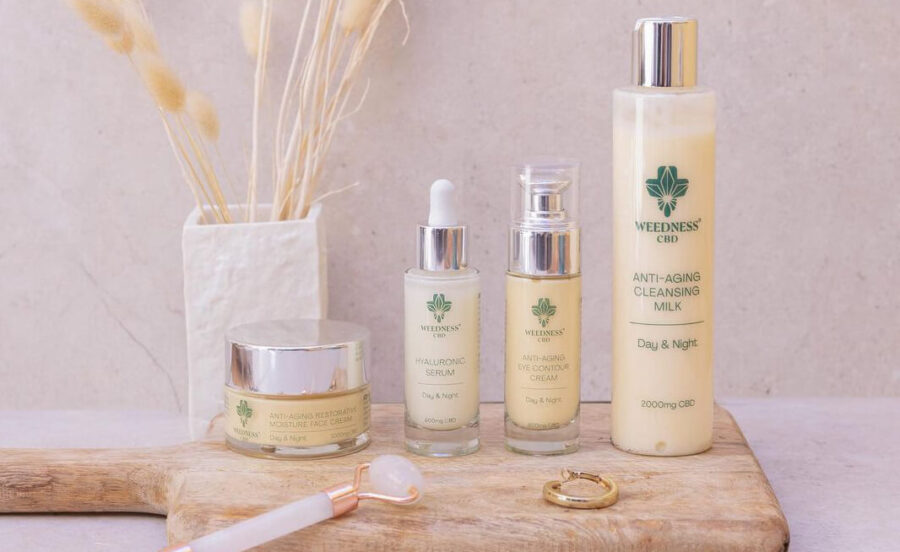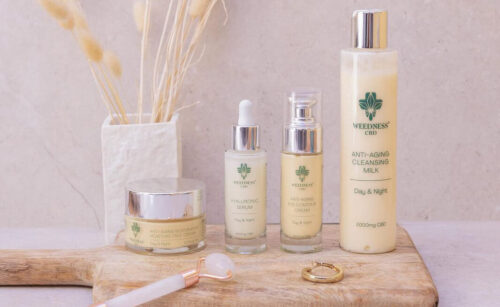 Subscribe now for exclusive updates and offers!
[/vc_column_text][/vc_column][/vc_row]