Top eCommerce and Social Media Tools For Your Business.
With the constant updates and the fragility of local businesses today it is important to be prepared to make the leap to online commerce. Simply Green wants to help you by offering you different tools, tips, and ideas so you can create or boost your online business and continue to generate income. That's why here you will find all the hidden gems that marketing specialists are using to create engaging content.
Index
How To Create an eCommerce Fast:
All online retailers want to create an eCommerce website that is both fast and efficient. But what are the steps you need to take to accomplish this? In this blog post, we will outline the necessary steps so you can get started on creating your own eCommerce website. Let's get started!
If you don't have a web page or eCommerce yet, this is the time to do it! Here are some tips:

1. The Platform
Use WIX or Squarespace to create an easy-to-use website. Both platforms are user-friendly and have templates that will help you get started quickly. Another option (a little bit more expensive) is to use Shopify to create a professional eCommerce and manage your sales, inventory, and shipping all in one place.
All the options mentioned above include easy payment integrations and stock management tools to set up your store in an easy way. Referring to the domain, if you don't know what is this, is the address of your website that people type in the browser URL bar to visit your website and is also what comes after "@" on the business emails. Platforms like WIX or Shopify include domain purchasing on the monthly fee. You can check if the domain you want is available on Google Domains.
Make sure your site is responsive (meaning it looks good on all devices). A good way to check is to open your store on a mobile or tablet and see if it looks good.
Consider all the things you can sell on the same site, as COVID 19 has made people spend less money in shops and more on the Internet. If you sell unique items, consider setting up a shop on Amazon or eBay as you can reach a larger audience in less time.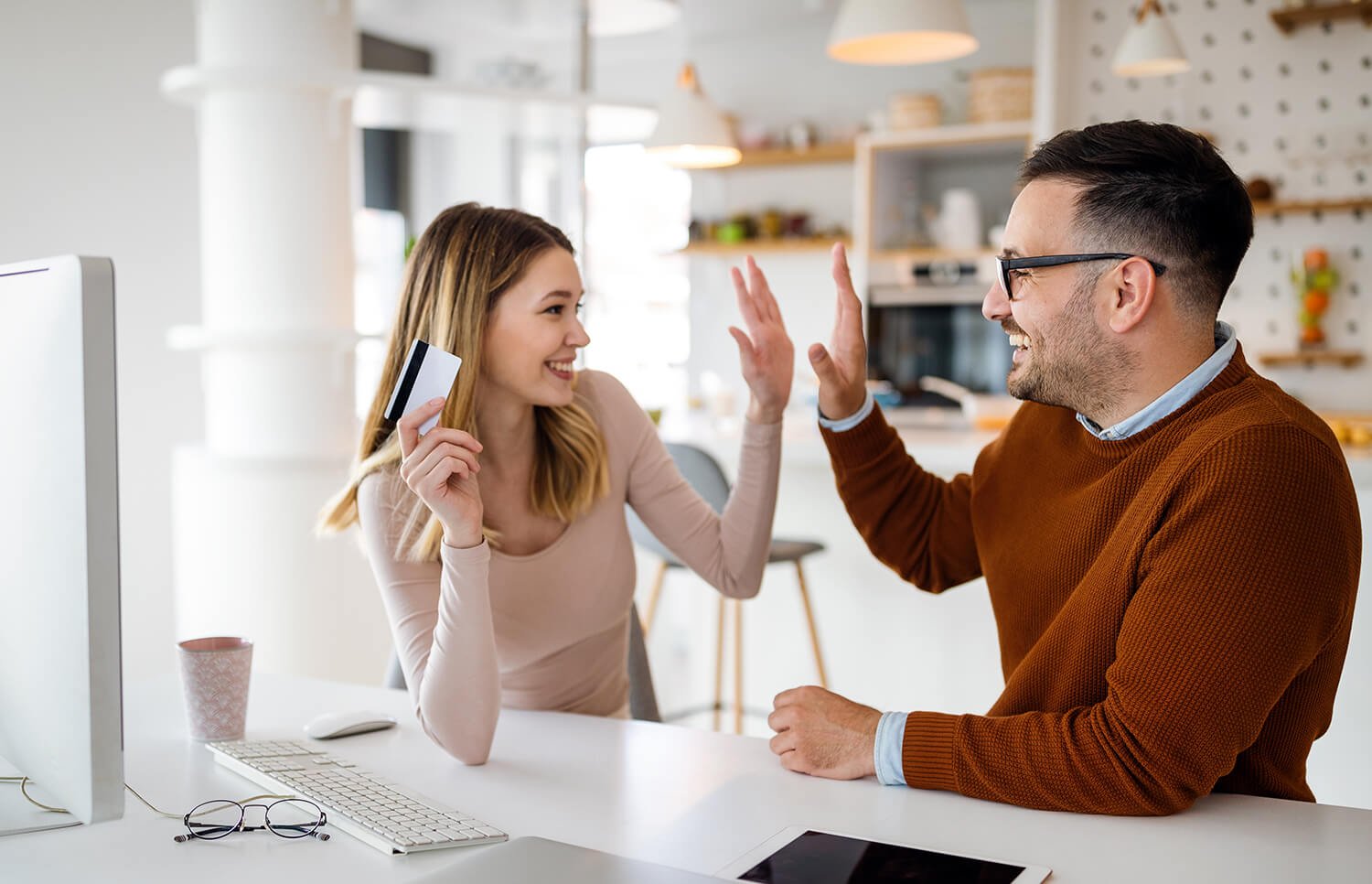 Last but not least, make sure you have SSL (Secure Socket Layer) which enables encryption while customers are using your site. This is happening by default on platforms like Shopify, but if you choose to use WIX you will need to set up the SSL.
If you're searching for some inspiration for your website, you can find good designs on this website.

2. The content
Make sure to have clear images of your products and a well-written description. People want to know what they are buying, so make sure you offer clear explanations about the products, imagine that you are explaining to a person who has no idea about the market what that product is all about. The Internet is a window to the world and many inexperienced people may choose your product simply because they have understood the description you have given them.
The elements you need for your website are:
Product photos: You don't need to worry about this, you will have photos of all the products you buy from Simply Green Platform. Of course, you can be creative and take your own photos. You only need a small studio that you can place anywhere, a tripod, and your mobile phone camera.
Product videos: As we already spoke in our last blog "How to elevate your vape store". Youtube and videos are an engaging way to show the benefits and characteristics of the products you're selling online. You can use videos on Instagram Reels, Tiktok, or Youtube to create engagement. Later we will talk about social media in detail. To record these types of videos you need the same items we mention before.
Product descriptions: it's important to offer a description of the product you're selling so the customers can have a better idea. People can't touch or see the products from online shopping, so your objective it's bein as clear as possible. It's really important that you create your own descriptions if you don't want to be penalized by Google. If you want to know if your products descriptions are original you can use a tool like Grammarly for plagiarism. We try to offer the clearest possible descriptions so that you can understand the product and create your own.
3. The Services
Define your shipping policy and shipping options. Most of the logistic platforms like UPS or DHL have plans for small businesses. Another good option for Dutch businesses is Myparcel.nl, where you can manage all the labels from one place.
Set up your payment methods. This is a really important point, as you want to make sure that the customers feel safe and comfortable in buying from your store. You can offer different payment options like PayPal, Apple Pay, credit cards. Klarna is a good option if you want to offer your customers payment in parts or pay later. If you are looking for a tool to manage all payment options as well as returns, Stripe can be a great option.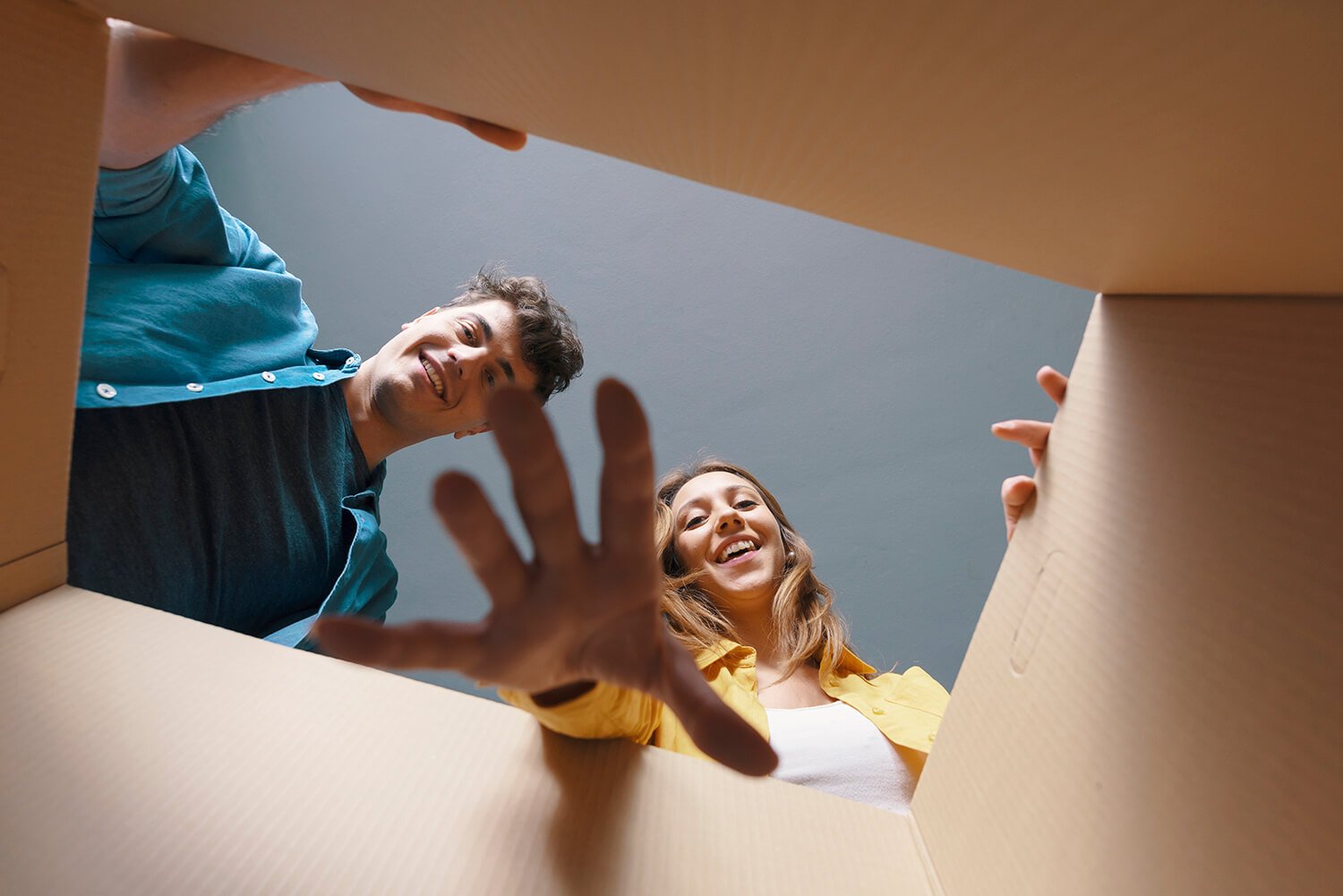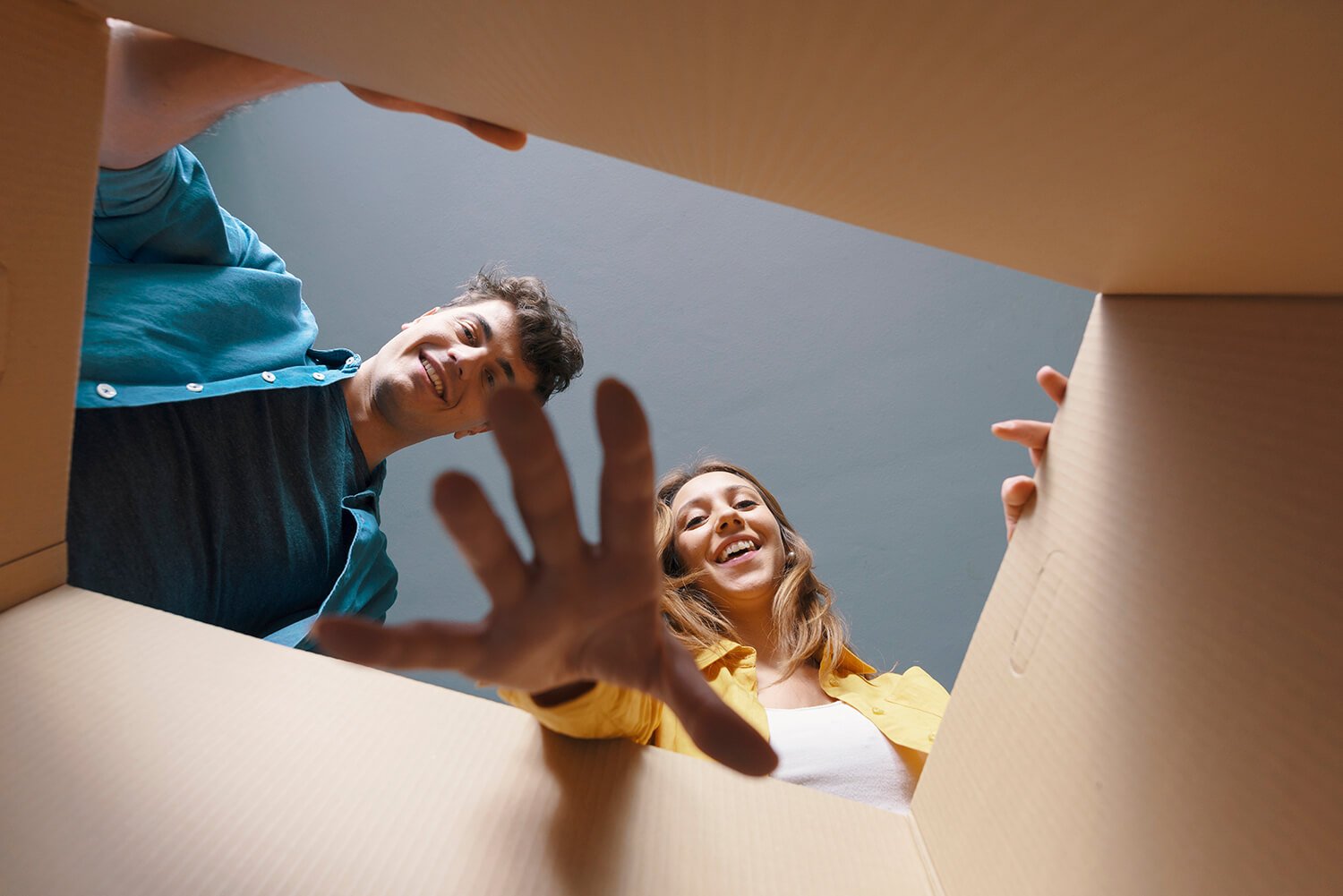 4. The Data
And of course, it is important to analyze your website once it is up and running in order to know which products to promote and how users are acting on your website. Maybe it is not as clear as you think. Google Analytics is a totally free tool that will help you to control all the analytics of your website. Here you can find a guide to set up the tool.
If you want to go a bit more in-depth and monitor how users are finding you in search results, as well as keep track of how your website is performing, you should also have Google Search Console. Here you have a guide to configuring this tool.

Social Media: Instagram & Tik Tok, Your New Best Friends.
Now that you have your website ready, it's time to talk about social media. This is where you will be able to create a relationship with the customers and show them the human side of your business.
The 2 most important platforms for this purpose are Instagram and TikTok.
Instagram: This platform is great to create a relationship with the customers, as it's a more personal platform. You can show the products you're selling and also create posts with lifestyle images that will help to create an emotional connection with the customer. It's important to use hashtags so your posts can be found by people who are interested in what you're selling.
TikTok: This platform is perfect to create short videos (15-60 seconds) with product demonstrations or just to show the fun side of your business. You can also use this platform to create contests and give away products.
There are two ways to work in social media: Organic & Paid. Unfortunately, at the moment paid advertising is not an option for any cannabis-related product. Whether they are products for smokers or CBD products, social networks generally do not allow paid advertising for these kinds of products. So let's talk about ways to generate business organically.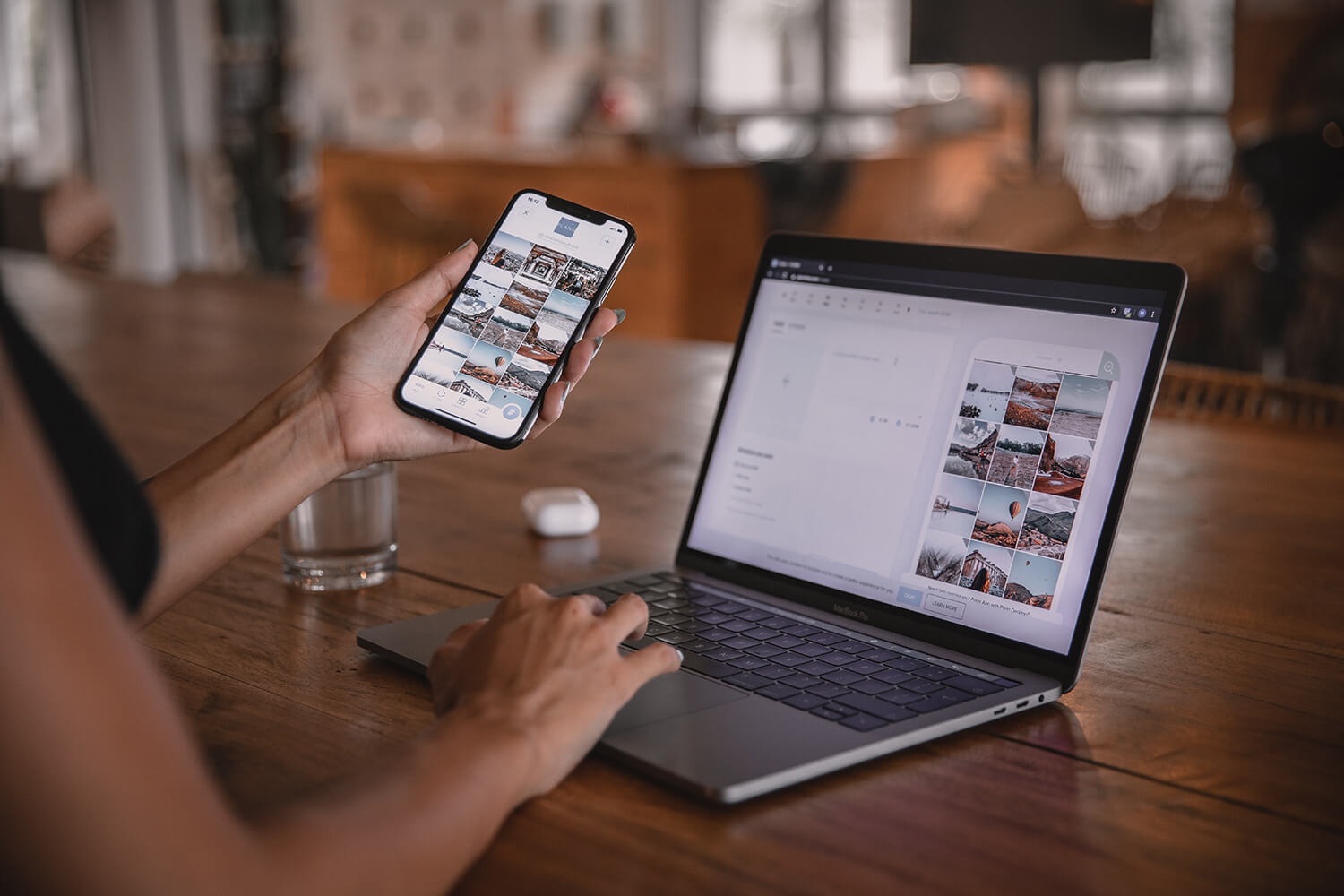 Grow Your Instagram Organically
The advantage of working with Instagram is that you can reach a specific audience that is interested in the kind of products you're selling. You just have to create relevant content for your products and use hashtags so your posts are found by people who are interested in buying them. Make sure the visual aspect of the post is relevant to attract people's attention.

Content: The Main Character
Instagram is all about content, so be sure you have relevant content. This content can be your products, information about the market, updates, news, or whatever you think it's relevant for your customers. Thanks to tools like Google Trends or AnswerThePublic you can find out what are the questions of the community and you can have a good inspiration to create your content. Other mobile apps like Videoleap, PicsArt, or Prequel are really useful to create amazing content on social media. If you're a desktop person, Canva is your best option, you can find Instagram templates for feed posts or stories and a lot of new ideas to elevate your business Instagram account.
Show the products on social media will give you a lot of interest on your website (the place where people can spend their money) so you need to create a link between your social networks and your website, the solution to this problem is the tool Linktr. With this tool, you can create a small landing page with multiple links to offer your followers direct links to everything you post on social networks (remember that Instagram and TikTok only allow one link for biography).
Having a good feed design creates a psychological sensation of calm and makes people spend more time on your profile. To create a good feed you need to define the type of content you can offer, this could be for example product photos, Q&A, products videos, and market news. Then you have to create a map to define how you will share that content, like the example you can see below. Once you have this it will be easier to schedule the content and organize yourself to create it.
Schedule the content is a way to leave the social media run by itself, some good free content schedulers are Later or Buffer.
Creator content and the Business Suite of Facebook are completely free tools in which you can manage your Instagram and Facebook account messages, schedule your publications at the same time in both platforms and analyze metrics of your accounts such as audience age or hours in which your users are more active. Also in Business Suite, you can even Schedule stories, a feature that is not free in most of the tools. Here you can find a guide to set up the tool and here you can find information about Facebook Business Suite.

Influencers: The Key to Success
Another way to work in social media, and one of the most efficient, is to use Influencers. These are people with a large number of followers that can promote your products in their account for a fee. The price for this type of promotion depends on the number of followers the influencer has, and the way to collaborate with them can be direct with them, through their manager, or through an Influencer agency. You should work with influencers that in some way represent your public or the public you want to achieve, so it's important to do a little research about your objective influencers.

Giveaways or How To Get New Followers Fast
This is a great way to attract new customers, as they will be interested in the products you're giving away. You just have to create a contest on your social media and offer the products you're selling as a prize. The key of the giveaways are the rules, depending on if you're doing the contest alone or in collaboration with another brand/influencer people who want to participate will need to follow the "Giveaway Owners" accounts, share the post, and comment on the feed post tagging some friends. With this strategy, you will reach much more people than with feed posts.
Instabom is a great tool to do this type of giveaway, you just need to add the link of the post where the comments are and the app will pick up one user randomly. It's important to show the result of the giveaway so the users trust you for future actions. 

Hashtag: Classic but Effective
Using the right hashtags is a way to make sure that your posts are seen by people who want to see them. There are two types of hashtags: the first type is the general hashtag (#RAW #CBD #BONG), this is a hashtag that has a lot of content and the chances to be seen are smaller because there's so much competition. The second type is the branded hashtag (#brandname #KeepItSimplyWithSimplyGreen), this is a hashtag that you create and that only has content from your account. This type of hashtag is much easier to be seen because there's less competition, and people who are interested in your account will see your posts.
In general, you should use both types of hashtags, and be sure that you're using the specific ones to your industry, so people interested in buying your product will be able to find it. Instagram allows you to put up to 30 hashtags. A good tool to find the best hashtags for your business is Inflact.

Grow your TikTok Organically
TikTok is a social media app where you can share videos up to 60 seconds long. It's a great way to connect with your followers and create content that is interesting and creative. The key to success in TikTok is to be authentic and original, as people will be able to see if you're just trying to make a quick buck, and it will reflect badly on your brand. Here you can find some tips to help you be more successful in TikTok.

TikTok Trends: Connect With the Public.
It's not necessary to learn how to dance to create content related to the latest trends on TikTok. There are a lot of different trends. You just have to search for the hashtag and be the first one to get more likes on your video related to that trend. TikTok is a platform moved by trends, so it's important that you use the music of that trends to show your products (and well if you want to show a few of your dance movements, the platform and users will be more than welcome)
Two ways to know which are the trends on TikTok are Trendtok App for mobile devices or the platform itself. You can know which songs TikTok is pushing because these ones have a different icons.

TikTok Hashtags: Still More Important
You can also use hashtags on TikTok to get more exposure for your videos. Just as with other social media platforms, you should use specific hashtags related to your industry or the trend you're using in your video. This way, people who are interested in those topics will see your content.
You can use the TikTok Hashtag generator to create a bunch of hashtags at one time.
https://www.tiktok.com/@notjodieshampers/video/7009620856192175365?is_copy_url=0&is_from_webapp=v1&sender_device=pc&sender_web_id=7011050406663095813
Consistency: The More Posts, the More Possibilities.
Post frequently, TikTok is a social network with high content traffic, that's why you have to be constant. It is not necessary to invest a lot of time in the creation of videos, but it is important to publish content on a recurring basis.
https://www.tiktok.com/@krushorganics/video/7036569953922731266?is_copy_url=0&is_from_webapp=v1&sender_device=pc&sender_web_id=7011050406663095813
Simply Green Platform, How We Can Help You?
First of all, we remain open and our services continue as usual. Our team will be at the foot of the canon to help you with whatever you need. In these difficult times, we want to offer you help to generate more business. We will continue to keep you informed about all the latest products, offers, and market trends through our newsletter (if you're not subscribed you can do it at the end of this post), social networks such as Instagram or Linkedin, and blog articles.
As a customer, we will provide you the images of the products to publish on your website or social media.
And last but not least, we are available for any questions about the market, our products, or any project you have in mind, we will be happy to help you create or boost your CBD or products for smokers' business. You can contact us through social media or email.
---
Subscribe & Stay Updated
Get notified about our new products, promotions, events and articles from the cannabis industry!

Weekly New Products Notifications

Promocodes & Discounts

Exclusive Deals Through the Year

News & Lifestyle from Cannabis Industry
[mc4wp_form id="27247″]