A healthy, budding marketplace for CBD gummies is a sign of smooth waters ahead for the cannabis industry. That's great news for CBD retailers––and CBD gummy consumers. But, too many CBD gummy brands can muddy the buying process and promote shopper hesitancy. You know that feeling when you're holding two products, stumped on which one to put back and which one to buy?
So, what happens? Typically, you snap out of the buyer's journey, put the products back on the shelf or close out of the online store, and say you'll come back to this decision later––which is most likely never the case. One customer lost. Just like that.
This little momentary window of hesitation is a crucial juncture for CBD retailers to notice and plan for. If handled correctly, this small window of opportunity can create a customer for life. But, what can businesses do to engage the customer before they jump ship? The answer is simple: politely offer to help the customer on their purchase journey. Remember, you're the one with the product expertise who can help them find the product that best suits their needs. Engaging your customers and answering their questions allows you, the retailer, to build valuable trust (and loyalty!) with your customers.
The trust begins by connecting your customer with the right CBD brand—but what brand is a good go-to? Consider choosing a reputable company that's been in the game longer than most and consistently provides stellar, effective products. Make sure this brand has enough social proof and industry presence so the customer can find them on most platforms. If your recommendation exceeds their expectations, that trust between you and your customers becomes virtually unbreakable.
Let's talk about one reliable, go-to brand that fits the bill: CBDfx.
Why Choose CBDfx?
CBDfx has been a respected leader in the cannabis industry since 2014 (Discover the history about CBDfx and their products here). They have a simple yet comprehensive approach to health and wellness, putting the customer's needs, health, safety, and expectations above all else. Their unique approach includes:
Utilising only organically grown hemp to keep their gummies free of pesticides and herbicides.
Using only carbon dioxide to extract their CBD oil––a safer, cleaner alternative to other common extraction methods.
Employing third-party lab tests to assure customers of their products' safe, natural ingredients. These are available through QR codes on all packaging.
Having their products medically reviewed by a medical advisory board to ensure products are safe and effective.
These three key factors put CBDfx ahead of most other CBD brands by putting the customer's health and satisfaction as the top priorities. And by recommending CBDfx CBD gummies to your customers, you too can capitalise on this successful approach.
Special, Limited Time BOGO Offer
Because we believe CBDfx's CBD gummies should be your go-to recommendation, we're offering a temporary Buy One-Get One Sale on all CBDfx gummies. This means you can order your customers' favourites while also branching out and trying new ones. This BOGO Sale is designed to introduce your customers to best-in-class CBD gummies and help you earn their loyalty. Offer available until 05/12/2022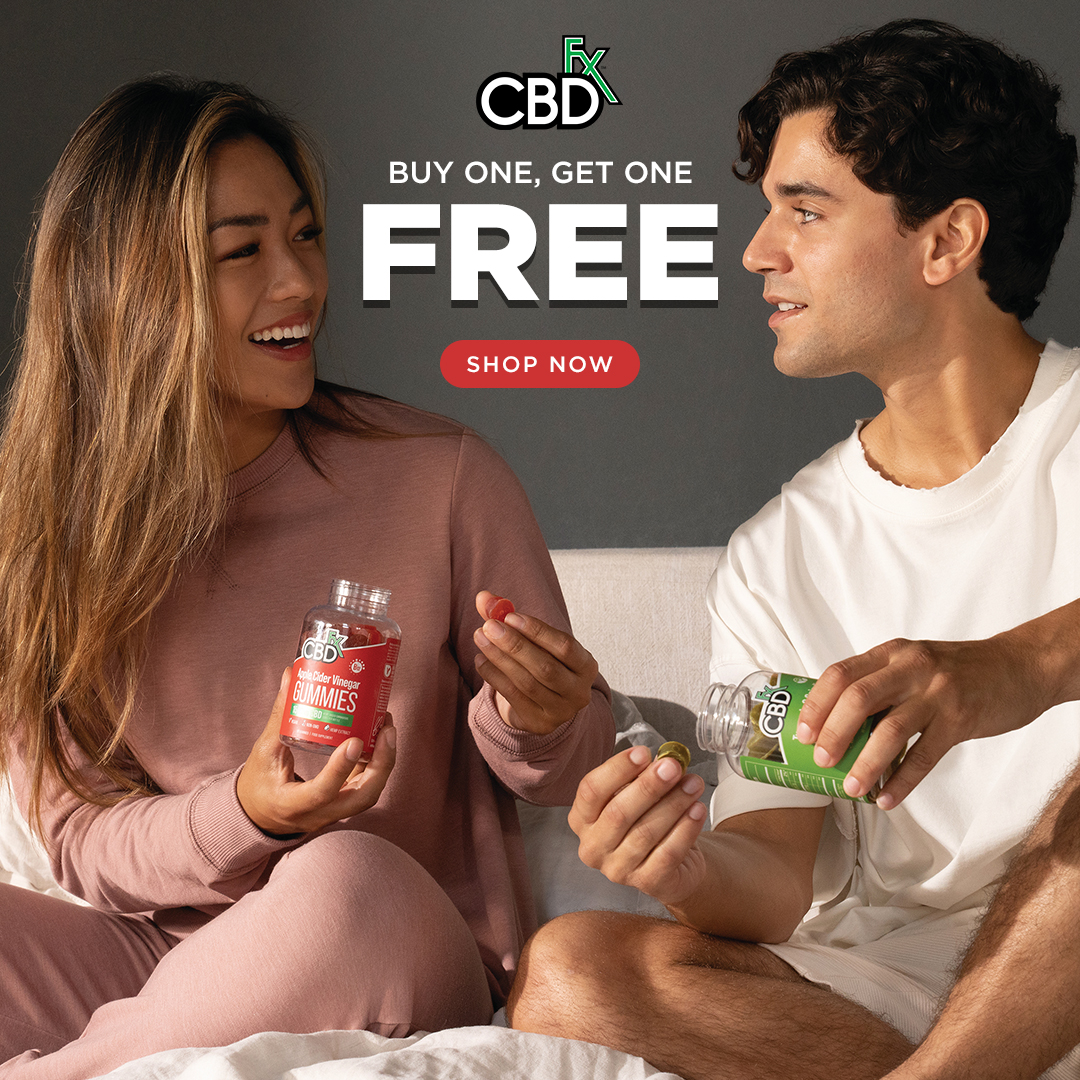 CBDfx CBD Gummies
CBDfx's line of CBD gummies offers customers a variety of choices––and potential benefits. Whether it's to improve sleep, ease stress, or deliver a superfood nutrition boost, these gummies provide effective solutions that are easy to incorporate into any existing health and wellness regimen. Their CBD gummies come in either:
A 1500mg bottle of 60 gummies
A 200mg pouch of 8 gummies
Their gummies are vegan-friendly and use organic, broad-spectrum cannabis, perfect for any health-conscious consumer.
Original Mixed Berry CBD Gummies
Their Original Mixed Berry CBD Gummies are the most CBD-forward sweets in CBDfx's collection. These fruity little chews come with 50mg of high-quality CBD, no artificial sweeteners, and 60mg of hemp extract per serving. If your customer is looking for a CBD gummy that provides a CBD-focused experience, the Original Mixed Berry is a reliable, tasty recommendation.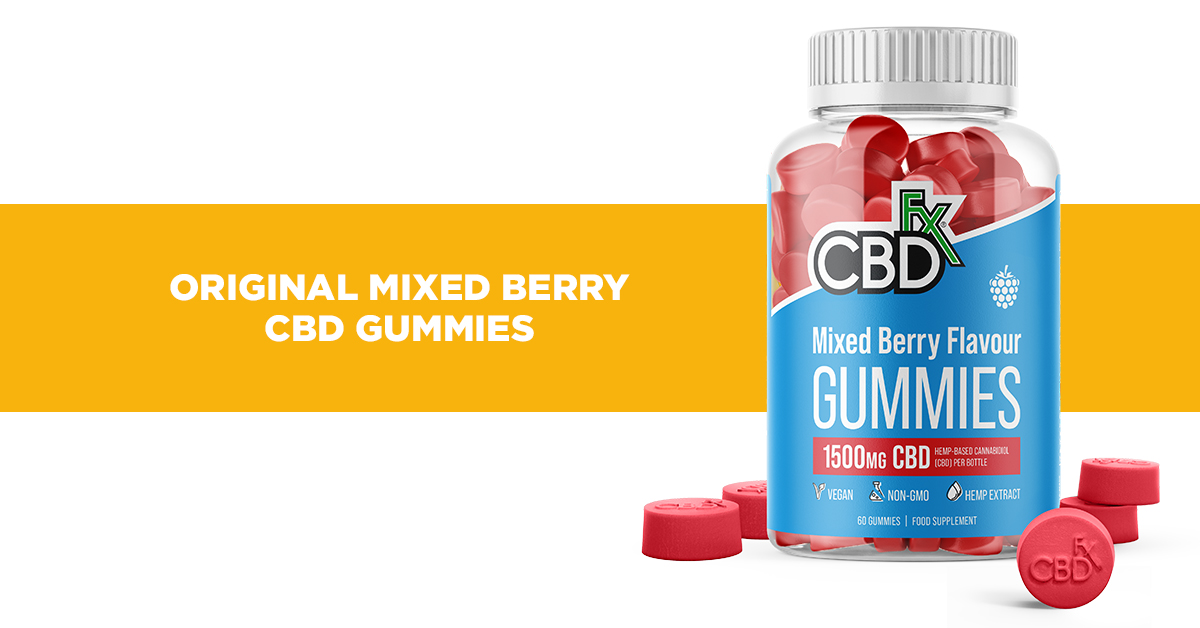 CBD Gummies for Sleep with Chamomile & Passion Flower
Customers often look into CBD as a sleep aid, wanting to avoid the pharmaceutical route. CBDfx's CBD Gummies for Sleep are formulated with these restless sleepers in mind. Cultures have used chamomile to help induce sleep for centuries. Now, CBDfx combines it with relaxing passion flower, lemon balm, and magnesium to enhance CBD's naturally calming effects. This CBD gummy is formulated to help customers fall asleep quickly and sleep soundly through the night. And its taste? Well, that's delightful too.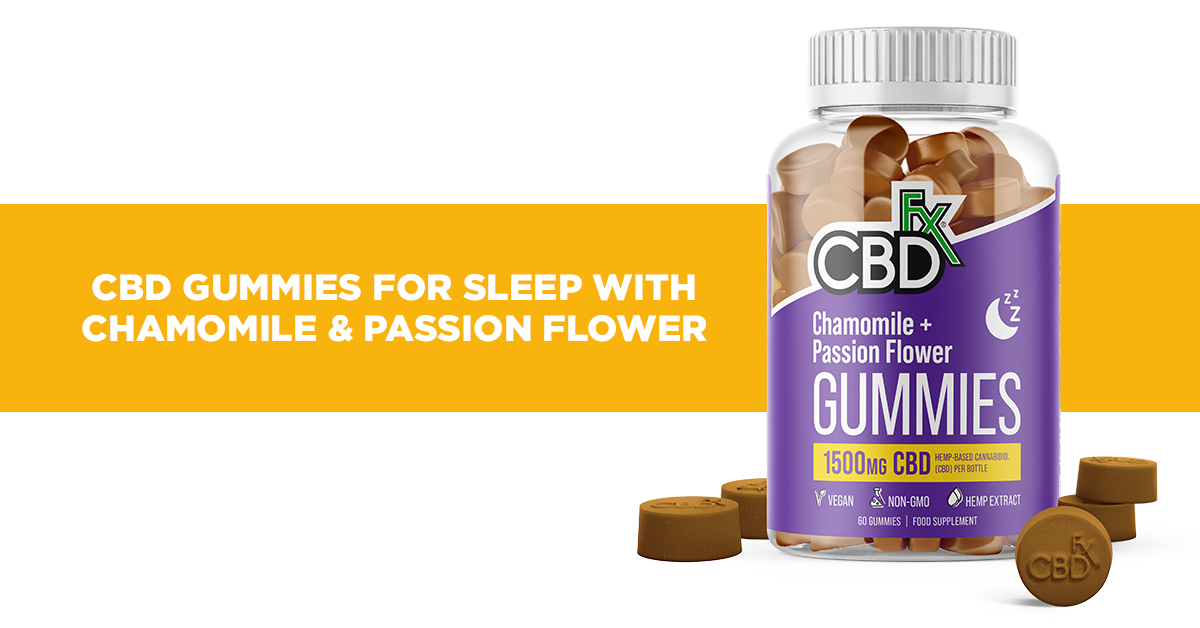 CBD Gummies with Turmeric & Spirulina
Turmeric and spirulina have seen a surge in interest as "superfoods." Turmeric and spirulina are powerful antioxidants that restore homeostasis to your body's systems and help mitigate future oxidative stress. CBDfx's CBD Gummies with Turmeric and Spirulina gummies provide customers with a simple way to bring balance back to their bodies. As with CBDfx's other best-selling gummies, these sweets deliver 50mg of CBD per serving, plus 50mg of turmeric and 20mg of spirulina, which is enough for customers to see effective results.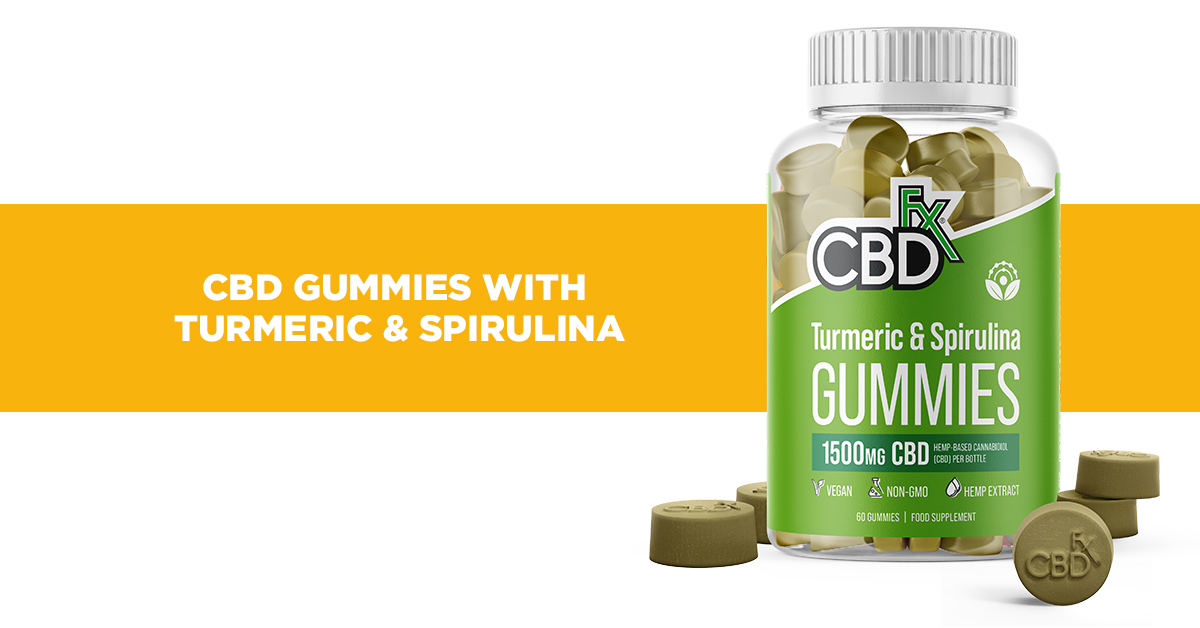 CBD Gummies with Apple Cider Vinegar
CBDfx's ACV gummies come with the same 50mg of broad spectrum CBD, but they also boast 1,000mg of apple cider vinegar, popular for its diet and gut health powers. This amount of apple cider vinegar is enough to help relieve gut issues and prevent future growth of harmful gut bacteria.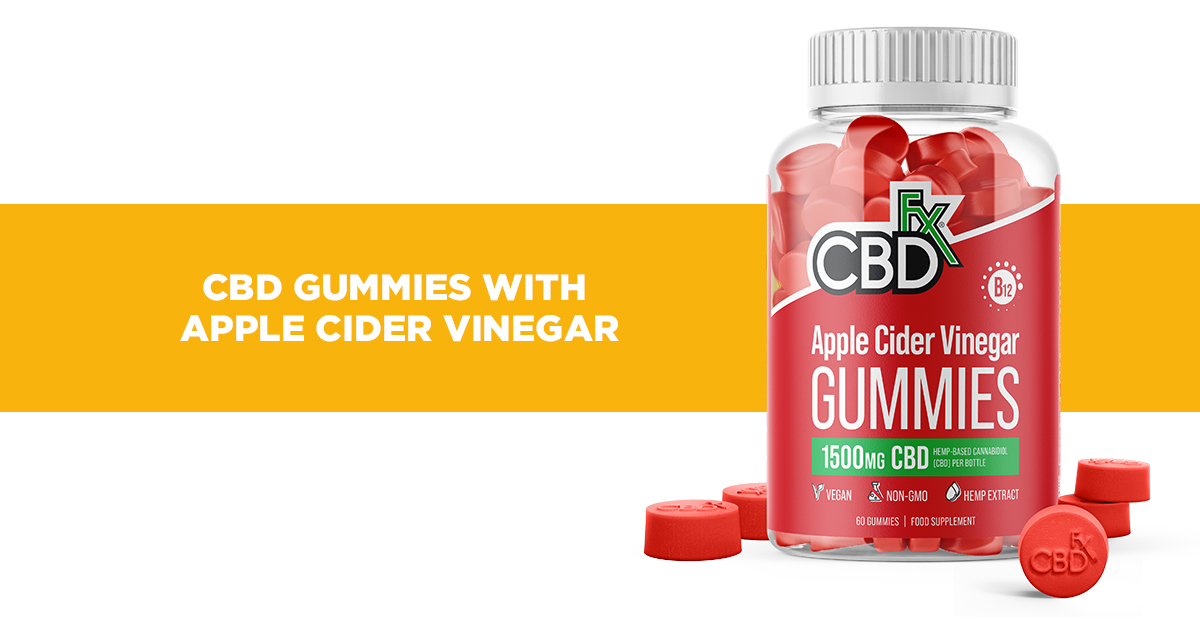 Men's CBD Multivitamin Gummies
For men looking to integrate CBD into their health and wellness routines, CBDfx's Men's Multivitamins make a great addition to any daily supplement regime. Though these little blue circles look unassuming, they are packed with more than fifteen vitamins and nutrients targeted specifically for men's health needs, including choline for metabolic health, zinc for immune support, B12 for energy, and biotin for skin and hair health.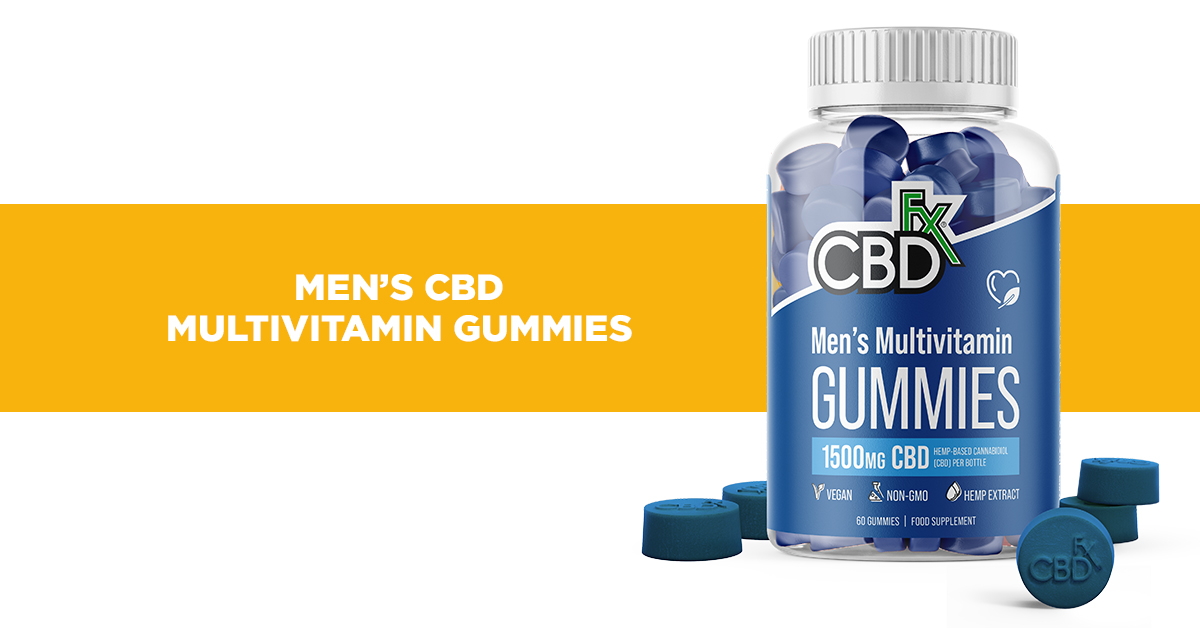 Women's CBD Multivitamin Gummies
For women interested in a simple addition to their health regimen, CBDfx's Multivitamin for Women is an easy push for customers interested in an all-encompassing, health-boosting product. Along with CBDfx's standard 50mg of CBD and 60mg of hemp extract per serving, these gummies also boast several different vitamins and nutrients that promote long-lasting health in women. Calcium for bones, zinc for immune health, wellness-boosting folic acid, and biotin for hair, skin, and nails.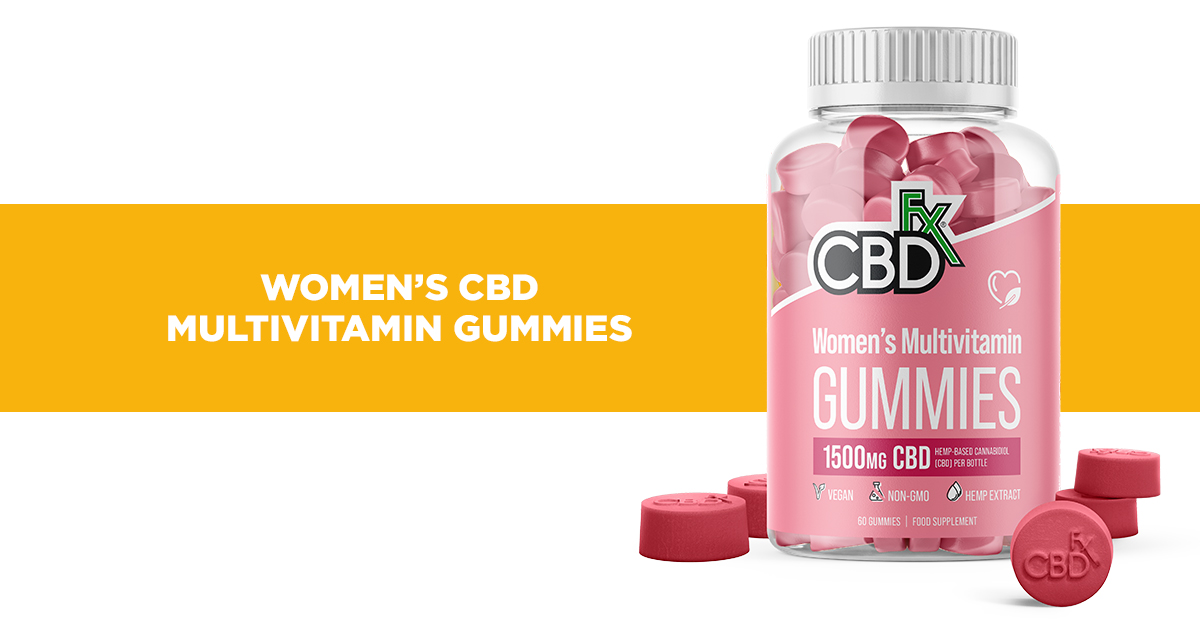 Be Your Customer's Guiding Light
With CBDfx's line of CBD gummies in mind, you now have an actionable plan for when a customer pauses in your store (or sits idle on your page), debating between two products. The wonderful world of hemp can seem confusing, but when you guide your customers to reliable brands, you easily build that trust and satisfy their needs.
With CBDfx gummies, you have a reliable go-to recommendation that builds trust between you and your customers and gives them exactly what they're looking for.
Subscribe & Stay Updated
Get notified about our new products, promotions, events and articles from the cannabis industry!

Weekly New Products Notifications

Promocodes & Discounts

Exclusive Deals Through the Year

News & Lifestyle from Cannabis Industry